Bill Ackman Says Farewell to J.C. Penney Turnaround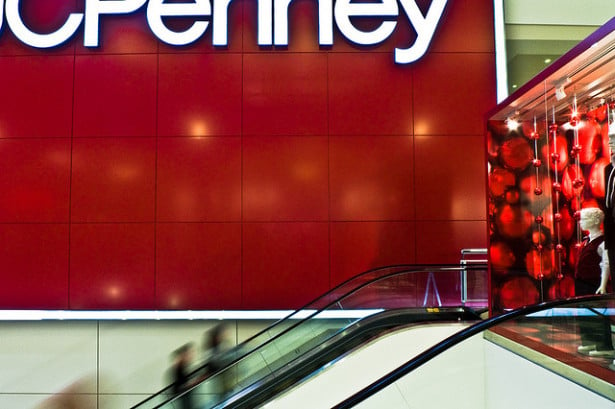 Despite the two-letter attack on J.C. Penney's (NYSE:JCP) management that Pershing Square Capital Management's William Ackman launched at the company's board of directors last week, in which he detailed a strongly worded demand for a new chief executive to be found as soon as possible, the board member has resigned his post. Since Ackman began at much-publicized and occasionally-caustic campaign to revitalize the 111-year-old department store chain as soon as he began acquiring his approximately 18 percent stake three years ago, his quick exit was not expected by analysts.
Charles Elson, head of the Weinberg Center for Corporate Governance at University of Delaware's business school, told The Wall Street Journal on Monday that it was questionable that Ackman violated his duty to the company from a legal perspective by disclosing "confidential boardroom deliberations," in the form of last week's letters to the public via CNBC. Yet, the board termed that release to have "crossed the line," and sources familiar with the company's business told the publication that the board was even considering taking action against Ackman in response.
But as Ackman resigned from the board, effective August 12, the board will not have make that consideration. In a press release issued Tuesday, J.C. Penney announced his resignation, and the election of Ronald W. Tysoe, "a highly respected retail industry executive who spent 16 years as Vice Chairman at Federated Department Stores," now Macy's (NYSE:M). The board also said it intends to name "another highly qualified new director" in the near future.
"The Company is extremely fortunate to have the benefit of Ron Tysoe's judgment and experience at this important time," commented Chairman Thomas Engibous, in the release. "His deep knowledge of the retail industry and his financial expertise will be invaluable to us as we continue the work underway to return J. C. Penney to profitability and growth."
Like in an earlier statement, issued as a rebuttal to Ackman's initial letter, the board of directors also reiterated its support for current Chief Executive Officer Myron "Mike" Ullman. As for Ackman, his August 9 missive stated that in his opinion, "Mike is overly optimistic about the near-term future of J.C. Penney." He also argued that the chief executive had only been hired by the board on an interim basis, despite the fact that the CEO told "members of the analyst community that he was not an interim CEO, but the board's long-term choice." This "false information," wrote Ackman, had disrupted the search for a new leader, which the company so desperately needs.
Naturally, Ackman's tone was far different in the company statement announcing his resignation. "During my time on the J. C. Penney Board of Directors, I have always advocated for what I believe to be in the best interests of the company — its stockholders, employees, and others," said Ackman. "At this time, I believe that the addition of two new directors and my stepping down from the board is the most constructive way forward for J.C. Penney and all other parties involved."
A J.C. Penney spokeswoman told Reuters following Tuesday's board change that the search for Ullman's successor would continue despite Ackman's departure. Still, Ackman's concern for the company's future were not overblown. Ron Johnson, the former Apple executive who Ackman installed as chief executive, attempted to remake the company's image during his tenure, but the results of his efforts were a 25 percent plunge in revenues, a 50 percent decline in stock price, and a 13 percent drop in customer traffic.
After the board ousted Johnson in April, he was replaced with his predecessor Mike Ullman — who Ackman helped pushed out. When Ullman returned as chief executive, a position he held before Johnson, the move was praised as smart, even though J.C. Penney shares gave up 15 percent of their value during his first tenure from 2004 to 2011. Fears are now mounting that Ullman will not be able to engender a comeback, at least not quickly enough — analysts downgraded  J.C. Penney's stock last week on that very concern.
But that does not mean that "this outcome" is surprising," Elson told Reuters. "Ackman wasn't in a strong position. He was the one who brought in Johnson — he has to own that." Retail analyst Walter Loeb was also unsurprised. "He caused so much uncertainty in the company," he added. "Tysoe is well regarded in the retail industry and will bring a calm, measured company."
Loeb also expects that second-quarter results will not be good; "but that's not Ullman's doing, it's Johnson's," he told Reuters. Investors reacted positively to the news of Ackman's departure, bidding shares — which have lost a third of their value this year — up as much as 4 percent in pre-market trading.
Ackman lost $700 million on his investment in J.C. Penney thus far. When he first began building his stake, he paid between $20.01 and $28.92 each, well above the $13-per-share level they have been trading at recently.
Follow Meghan on Twitter @MFoley_WSCS
Don't Miss: To J.C. Penney's Board, Ackman Has Uttered Fighting Words.