Bimbo Bets on Knock-Off Twinkie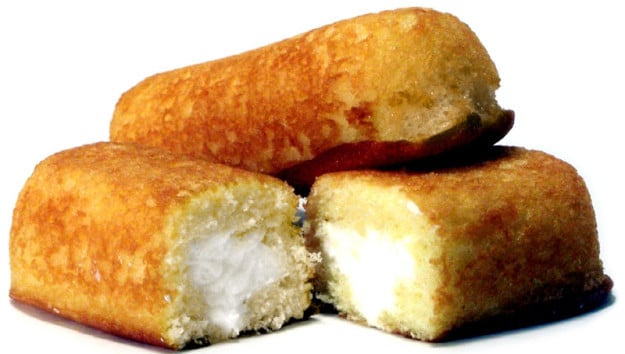 For good or for bad, when Hostess filed for bankruptcy and shut down Twinkie-producing operations, the resulting outcry showed just how big a hole would be left in American culture and in the snack food market by the fluffy pastry's departure. Within one hour of the news going public, 26,807 tweets mentioning Hostess flooded the social networking site, and of those tweets, more than 20,300 made reference to the Twinkie. Included in a compilation of tweets made by The New York Times — titled "Morning Twinkies on Twitter" — one user asked, "Why do banks get a bailout and Hostess doesn't?"
While the Twinkies brand has found a owner, Private-equity firm Apollo Global Management (NYSE:APO) bought Hostess' snacks business when the company's trademarks were put up for auction, Grupo Bimbo (GRBMF.PK) — the biggest baker in America — is trying to launch knock-off Hostess products before America's nostalgic, childhood treats are back on the market this fall. The company's new lineup will feature six to eight snacks, including a Hostess-like cupcake and Hostess-like Twinkie. These new products are aimed at boosting Bimbo's presence on the snack food aisle and will be marked under its Sara Lee brand.
The company waited to begin production to see whether it could first purchase any of the shuttered Hostess brands.
Bimbo has already spoken with the local chapters of the Teamsters labor union in New York and New Jersey. Sources familiar with the company's plans told The New York Post that the Mexico-based company told union officials that it want them to carry "a newly introduced snack cake product line to fill the Hostess void." Bimbo, which also owns the Stroehmann and Entenmann's brands — needs union approval before loading its drivers with more product…
"I'm hearing Bimbo wants to get [the new products] to market within the next month or two," Richard Sheehan, president of New York Teamsters Local 802, told the publication. According to Sheehan, there are currently 260 New York and Northern New Jersey Teamsters drivers who deliver Entenmann's cake for Bimbo and he expects negotiations with the company to begin in a few weeks. Problems may arise for Bimbo as the company will likely be offering commissions on the Hostess knock-off products that are approximately one-third less than what New York-area drivers earn from delivering Entenmann's cakes.
Over the past several days, 40 Midwestern Teamster locals have voted in favor of carrying the product, with commissions set at 6 percent if they fully service the account or 3 percent if they just drop the snacks off, said Sheehan. A deal with us "is not going to happen in that area," he told the publication regarding the commission rate. "That I can tell you."
For Bimbo's Entenmann's drivers in the New York-area, business has taken off since the Hostess shutdown. "Some drivers have doubled their business," Sheehan said, noting that an average route drive who was once selling $15,000 per week is now generating $23,000. These drivers work 50-hour weeks and can earn up to $100,000 per year, he added. But drivers in the Midwest have not experienced this boom because Entenmann's is a regional brand, making them more interested in the deal.
One Entenmann's driver spoke out against the possible new deal with Bimbo. He told The Post that he believes it is a "no-win position" because if the lower-commission deal is accepted, Bimbo could force him to carry so much product that it would eat into his pay. But if the Teamsters rejected the deal, the driver said his colleagues fear Bimbo would just hire a special group of drivers to deliver its Sara Lee brand, which will create competition for the current drivers. However, he does believe that a deal will eventually be reached.
Don't Miss: Is the American Consumer Struggling to Spend?