Black Friday: When Will the Madness End?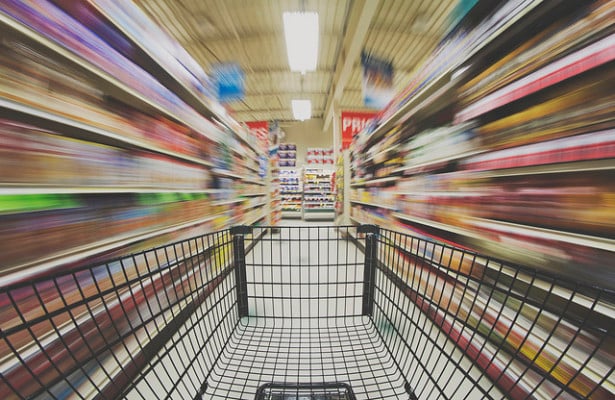 The consumer apocalypse is upon us. In just a few days, millions of cash-strapped consumers will attack shopping malls and major retailers in pursuit of discounted trinkets. This event has become synonymous with Thanksgiving, and mobs of cold bodies will wait in line earlier than ever.
Herds of consumers will now be able to shop until they literally drop, as stores continue to push the boundaries of opening times. Kmart (NASDAQ:SHLD) leads the pack by opening stores at 6:00 am on Thanksgiving Day. Kmart has opened at 6:00 am for the past three years, but this is the first time it will not close for a brief period of time. In fact, Kmart will stay open for 41 hours straight and keep doors open until late Friday night.
Kmart received a significant amount of criticism for deciding to stay open on Thanksgiving. People called the decision "shameful," "greedy," and "absolutely ridiculous." One angry person wrote on Kmart's Facebook page: "I would like to let you know how upset I am that you will be opening your stores on Thanksgiving morning. In case you're not aware, your employees have families and deserve to spend that holiday with them. Not in your store. With that said, I will not be doing any of my holiday shopping at your store and will encourage friends and family to participate in my boycott."
Several other retailers are also deciding to open earlier this year. Walmart (NYSE:WMT) will open at 6:00 pm on Thanksgiving compared to 8:00 pm last year. Target (NYSE:TGT) will open at 8:00 pm, which is one hour earlier than last year. Meanwhile, Macy's (NYSE:M), J.C. Penney (NYSE:JCP), and Kohl's (NYSE:KSS) will all open on Thanksgiving for the first time in history, all starting at 8:00 pm.
Black Friday is a major event for retailers. "Black Friday is our day — our Super Bowl — and we're ready to prove once again that no one does it better than Walmart," said Bill Simon, president and CEO, Walmart U.S. "We're excited to give our customers an incredible Black Friday with shopping hours that will allow them to take advantage of great prices on Thanksgiving night and all weekend long."
According to the National Retail Federation, up to 140 million people plan to or will descend upon stores over Black Friday weekend. Nearly one-quarter of those asked in the survey plan to shop on Thanksgiving Day, or about 33 million consumers. Almost 100 million shoppers plan to shop on Black Friday.
With stores opening earlier and earlier each year, many people will avoid the consumer apocalypse by shopping online or boycotting certain stores. According to Shop.org's eHoliday survey conducted by Prosper Insights & Analytics, half of retailers surveyed are planning to start their Thanksgiving weekend online promotions at least five days before the holiday weekend. Meanwhile, some retailers such as Macy's are offering exclusive deals online.
Since dollar votes have the biggest voice in the economy, the Black Friday madness is not likely to end until more consumers reward those retailers willing to stay closed on Thanksgiving. For example, Costco (NASDAQ:COST), Nordstrom's (NYSE:JWN), and TJX Companies (NYSE:TJX) have all said they will be closed on Thanksgiving so their employees can enjoy the day with their families.
Don't Miss: 5 Reasons Not to Overstuff Your Credit Cards This Holiday Season
Follow Eric on Twitter @Mr_Eric_WSCS