BlackBerry Co-Founder is Sticking Around and 2 Hot Stocks to Watch
Bank of America (NYSE:BAC): In an interview with Bloomberg TV, the bank's CEO praised the federal regulations that were rolled out during the financial crisis, adding that banks must be run better in the future. Also, Brian Moynihan stated that he could envision being the chief executive of the bank, among those having to be bailed out by the federal government during the downturn, for the rest of his life. He said that there should be moderation in the manner in which industries, like homebuilding and his own, conduct business in the future. Moynihan was elected CEO in 2009, and he has said that Bank of America is now focused on "organic growth."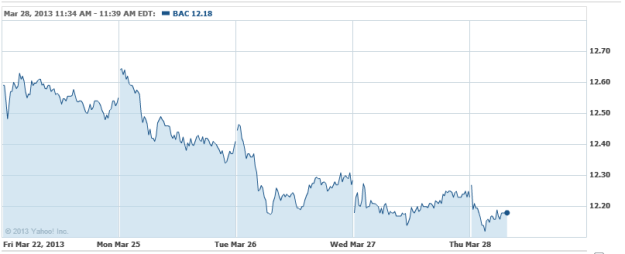 Pinnacle Foods (PF): The company's IPO opened higher, and it quickly added to gains after it priced at the high end of expectations. Pinnacle makes Vlasic pickles and Birds Eye frozen vegetable, and it opened up 11 percent at $22.26 and hit as high as $22.63, which is over a 13 percent gain. The company was bought out in 2007 by Blackstone (NYSE:BX), which will see its ownership percentage decline due to the offering. Pinnacle is the most recent in a string of deals to see investors undeterred by relatively high leverage, and its total debt at year-end was five times 2012′s adjusted Ebitda.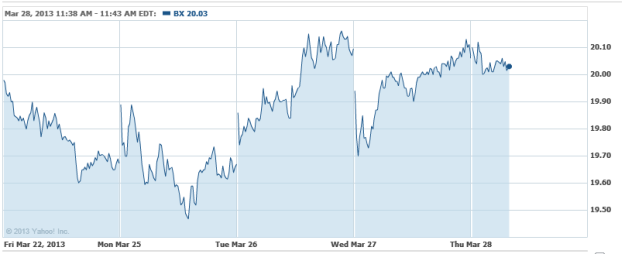 BlackBerry (NASDAQ:BBRY): The company's co-founder Mike Lazaridis has stated that he has no intentions to sell his significant interest in the company that he began as Research In Motion now that he's retiring as vice chairman and director. In an interview with The Associated Press on Thursday, Lazaridis stated that that having fulfilled a commitment to the board, he decided to retire after 29 years with the company. He said that he is leaving RIM in good hands, and FactSet says that Lazaridis is the second biggest shareholder with a 5.7 percent stake. He and Jim Balsillie resigned as co-CEOs in January 2012 after a number of quarters of disappointing results. Thorsten Heins, the chief operating officer, took over the company and spent the last year cutting costs and steering the company toward the launch of new BlackBerry 10 phones.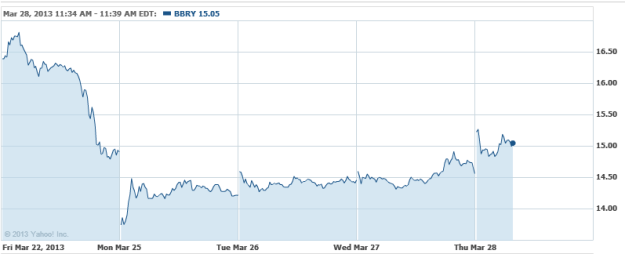 Don't Miss: Here's How BlackBerry Made an Unexpected Profit.