BlackBerry Considers Going Private, JPMorgan Faces Fine: Morning Buzzers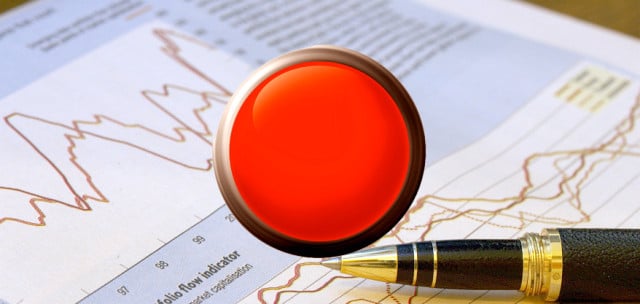 U.S. stock futures declined Monday morning after data showed that economic growth in Japan is slowing. Last week, the S&P 500 had its biggest drop in seven weeks as investors worried that the economy is strengthening enough for the Federal Reserve to start pulling back on bond purchases.
Futures at 8:30 a.m.: DJIA: -0.34%, S&P 500: -0.38%, NASDAQ: -0.26%.
Here's your cheat sheet to the stories buzzing this morning:
General Motors (NYSE:GM) is reportedly planning to gradually pull out of South Korea, Reuters reports. People familiar with the matter said that growing labor costs and aggressive unions have caused the automaker to rethink its dependence on South Korea, which currently accounts for a fifth of GM's global production. Wage rates in South Korea have increased sharply in the past few years, making GM's operations in the country more expensive than the company had predicted.
BlackBerry's (NASDAQ:BBRY) board officially announced it's considering "strategic alternatives" including the possibility of taking the company private in a statement released Monday morning. A special committee has been formed to explore options such as "possible joint ventures, strategic partnerships or alliances, a sale of the Company or other possible transactions" with the goal of boosting BlackBerry 10 sales, the company said in a release. On Friday the Canada Pension Plan Investment Board said it would be interested in purchasing an investment in the company if it did go private.
JPMorgan Chase (NYSE:JPM) is facing scrutiny from the Federal Bureau of Investigation and the Securities and Exchange Commission over the London Whale trading scandal that occurred last year. Two of the bank's employees are facing criminal charges related to covering up $6 billion in trading losses. The New York Times reports that the SEC could demand JPMorgan admit wrongdoing in the matter, an aggressive move for the agency, which typically allows defendants to neither admit nor deny wrongdoing.
J.C. Penney (NYSE:JCP) executives are defending CEO Mike Ullman in the face of several prominent shareholders who have called for Ullman to be ousted as the retailer continues to lose money. Bill Ackman, J.C. Penney's biggest shareholder, wrote a letter to the company's board last week demanding that Ullman be fired, and the board met over the weekend to discuss the possibility but ultimately decided they'd stand behind Ullman, the New York Post reports.
Follow Jacqueline on Twitter @Jacqui_WSCS
Don't Miss: More Bad Press: Government to Arrest Former JPMorgan Employees.