Blackberry Delivers a Stunning Beat and 4 Other Hot Stocks
Accenture (NYSE:ACN) reported FQ2 EPS of $1.00 and revenue of $7.1 billion, which beat consensus estimates by $0.03 and $0.03 billion respectively.  Revenues grew 4 percent over the year ago quarter. Company had record consulting bookings of $4.4 billion and outsourcing bookings of $4.7 billion. Operating margin grew 20 basis points to 13.3 percent. The company benefited by $243 million due to final determinations of prior year tax liabilities, and $224 million from a reduction in reorganisation liabilities. Adding these special items, EPS is $1.65. For the third quarter the company guides net revenues in the range $7.25 billion-$7.50 billion.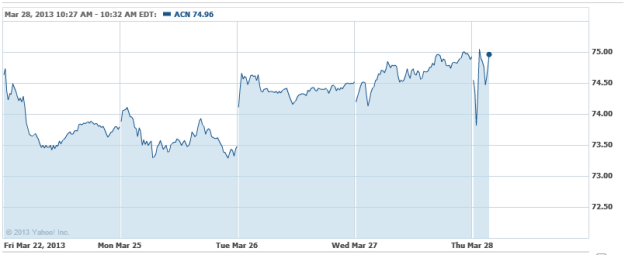 Nokia's (NYSE:NOK) Indian operations have been served a notice of demand for payment of back income taxes aggregating 20.8 billion rupees, or about $383 million. The demand covers five financial years starting from 2006/2007, and marks yet another tax dispute between the country's tax authorities and foreign companies.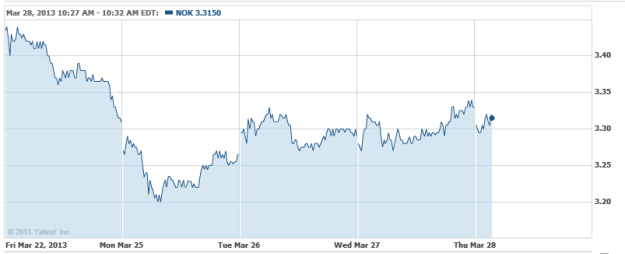 French oil company Total SA (NYSE:TOT) sells its stake in a partnership with Suncor Energy (NYSE:SU) that was planning to construct a plant that would refine heavy bitumen into a light synthetic crude. The dynamics of the plant, to be located in northern Alberta, have changed dramatically after the boost in North American production of light crude and condensates, resulting in better supply of diluting agents for mining projects, adversely impacting the joint-venture. Total's stake is being sold to Suncor for $500 million in cash and is effective immediately.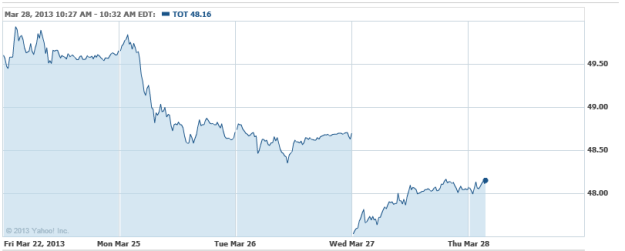 Blackberry (NASDAQ:BBRY) reported fourth-quarter EPS of $0.22 which is a substantial beat on expectations by $0.54, though revenue at $2.68 billion fell short by $0.16 billion. On an annual basis revenue fell 36 percent from $4.2 billion in the year ago quarter. Quarterly gross margin was 40 percent and bolstered by higher average selling prices and better margins on hardware. Cash flow generated from operations was $219 million. The company shipped million smartphones, of which about 1 million were Blackberry 10 units, and 370,000 of its PlayBook tablet. Subscriber base touched 76 million.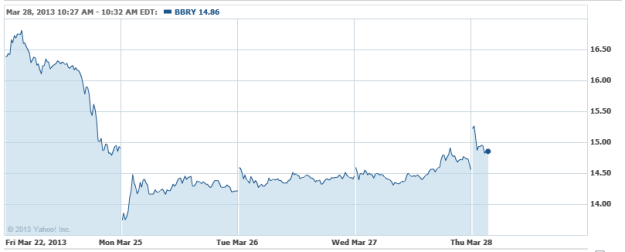 Don't Miss: Here's How BlackBerry Made an Unexpected Profit.