BlackBerry Downgrade Shakes Shares, JPMorgan's Desire to Settle, and 3 More Hot Stocks
BlackBerry (NASDAQ:BBRY): "Our detailed analysis of the recent filing of Blackberry reveals a cash position far worse than we modeled," said Bernstein's Pierre Ferragu in a note, in which he downgraded the stock to Sell with a $4.50 price target. "We believe BlackBerry is likely to burn close to $2 billion in the next 6 quarters on a standalone basis, leading the company into material liquidity problems." Only a "remotely possible" strategic acquisition keeps the price target from being $0.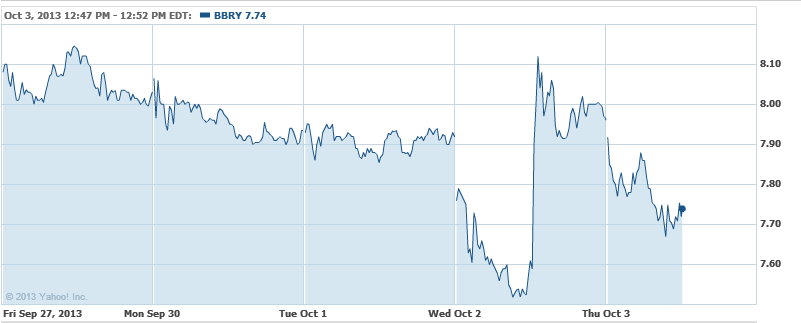 JPMorgan Chase & Co. (NYSE:JPM): A driving force behind JPMorgan's wish to settle its various legal affairs in one large settlement might be related to its larger desire to avoid sitting before Judge Denise Cote, who has a reputation for not being the friendliest toward banks. "She's got an acute sense for a whiff of fraud. She can smell it," Columbia law professor John Coffee said to the Financial Times. Cote oversaw the rulings related to the collapse of WorldCom 10 years ago.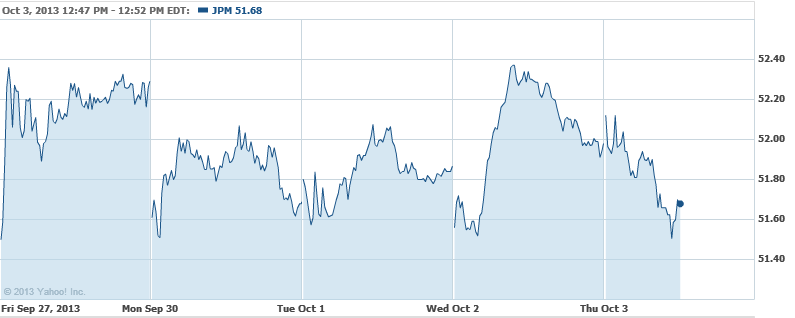 General Electric (NYSE:GE): GE Capital is intending to list its Swiss consumer finance unit, GE Money Bank, on the SIX Swiss exchange during the fourth quarter, which is "consistent with GE's broader strategy to shift its earnings mix to 70 percent industrial and 30 percent financial," the company said. The listing price and the number of shares offered for sale have yet to be determined, Reuters reports.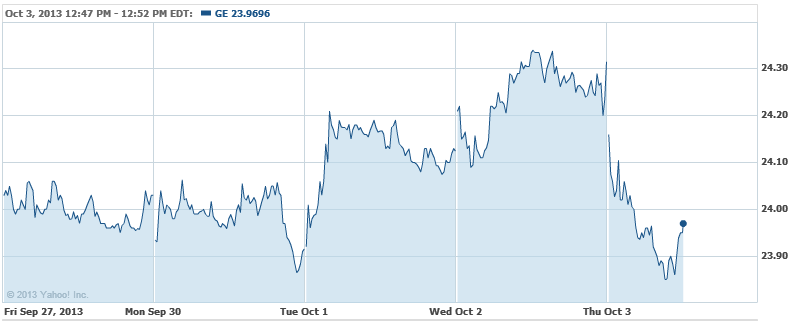 Google Inc. (NASDAQ:GOOG): Google has purchased Flutter, a developer of hand gesture recognition software, for roughly $40 million. "Flutter uses machine vision algorithms to analyze hand gestures picked up by webcams," Seeking Alpha explains, adding that "Google is tight-lipped regarding what applications — PC, mobile, or otherwise — Flutter's technology and engineering team will be applied towards."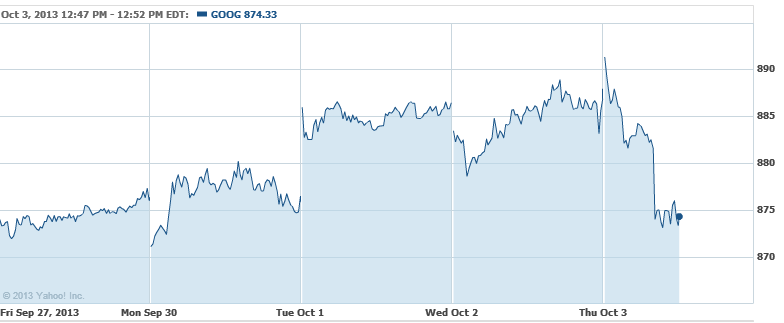 Herbalife (NYSE:HLF): Herbalife bear Bill Ackman has made some adjustments to his Herbalife thesis, converting 40 percent of his short holding into long-term puts while questioning a buyback. This will allow Ackman's Pershing Square hedge fund to "make a similar amount of profit as if [it] had maintained the entire initial short position," assuming Herbalife fails "within a reasonable amount of time."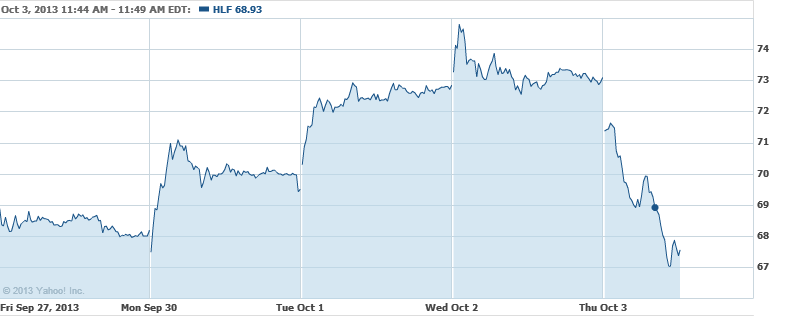 Don't Miss: Analyst Offers iPad Predictions for Rumored October Launch.