BlackBerry Investigates Returns Claims and 2 Other Hot Stocks To Watch
BlackBerry (NASDAQ:BBRY): Following a report from Detwiler Fenton that said the rate of returns have been outpacing the rate of sales of the flagship Z10 smartphone in some locations, BlackBerry is calling on regulators to probe the claims in the U.S. and Canada. The company's turnaround depends on the new phone, and has insisted that the return figures were below its forecasts and in-line with industry norms.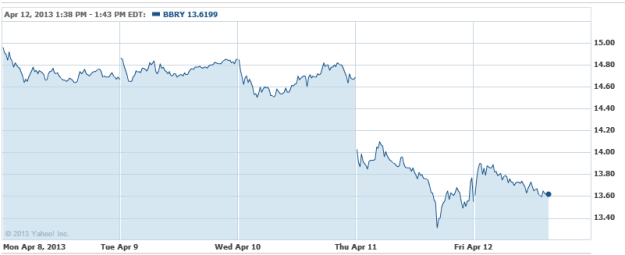 J.C. Penney (NYSE:JCP): Shares of the retailer are under close scrutiny, after it was learned that the struggling company had brought on the Blackstone Group (NYSE:BX) to discuss partnerships with private equity firms. The company is trying to raise $1 billion, and has been losing cash profusely.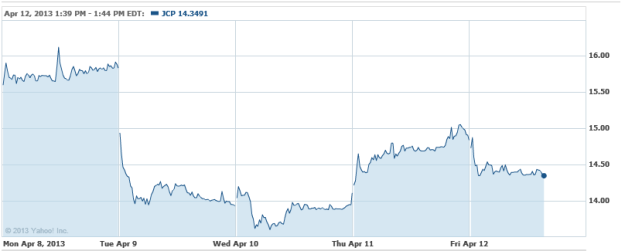 JPMorgan Chase (NYSE:JPM): JPMorgan reported its first quarter earnings, with a record net income of $6.5 billion or $1.59 per share. Mortgage originations were up 37 percent, credit card sales volume was up 9 percent, and consumer and community banking deposits were up 10 percent. Overall, the bank achieved $25.8 billion in revenue, $0.07 billion short of consensus estimates.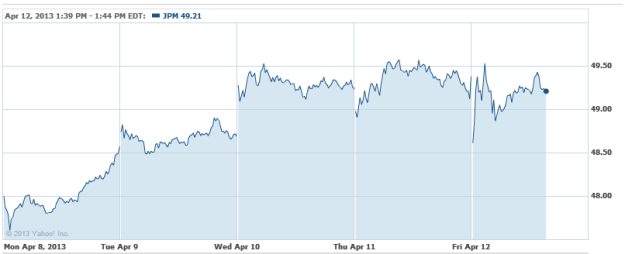 Don't Miss: Is BlackBerry's Z10 Really a Bleeder, or Are Analysts Just Overzealous?