BlackBerry Overtaken By Windows Phone and 2 Other Hot Stocks to Watch
BlackBerry (NASDAQ:BBRY): Current price $14.84
For the first time, Microsoft Corporation's (NASDAQ:MSFT) Windows Phone operating system has surpassed BlackBerry, says IDC. The firm has released its quarterly analysis on the smartphone market, indicating that during the first quarter, Windows devices comprised 3.2 percent of all smartphones shipped with BlackBerry devices accounting for 2.9 percent of the market. That figure marks almost the exact opposite from the results in the prior quarter, when Microsoft's OS then comprised 2.6 percent to BlackBerry's 3.2.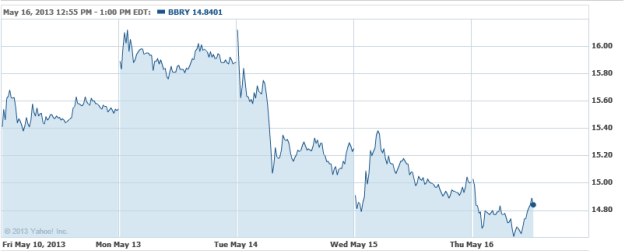 News Corporation (NASDAQ:NWSA): Current price $33.02
The firm has announced the choice of Antoinette Cook Bush as Executive Vice President and Global Head of Government Affairs for the new News Corporation, which is the proposed global publishing entity to be created as part of the company's intended separation into two independent, publicly traded firms. In her new role, effective June 24, Bush will report to Chief Executive Robert Thomson of the new News Corporation, and will be based in Washington, D.C.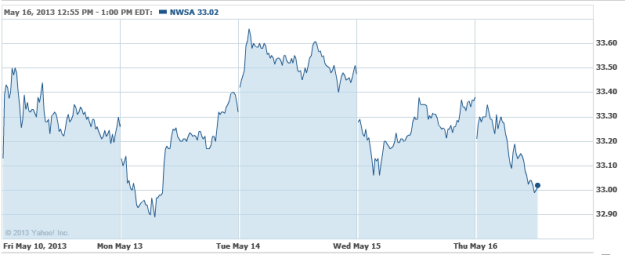 ARIAD Pharmaceuticals (NASDAQ:ARIA): Current price $16.70
On Thursday, ARIAD  announced that clinical data on Iclusig (ponatinib) and AP26113, which is its investigational inhibitor of anaplastic lymphoma kinase epidermal growth factor receptor and c-ros oncogene (ROS1), will be presented at the Annual Meeting of the American Society of Clinical Oncology being held in Chicago, from May 31 through June 4.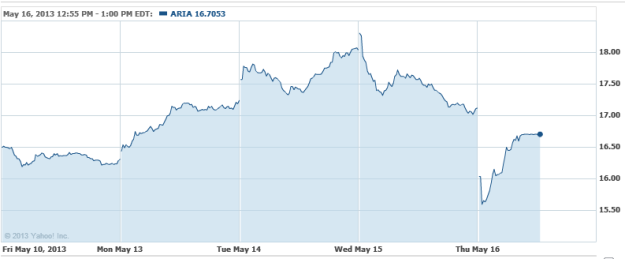 Don't Miss: Is Google Stirring Up U.K. Tax Trouble?