BlackBerry Rebounds on Word of Cerberus Interest and 2 More Heavily Traded Stocks to Follow
BlackBerry (NASDAQ:BBRY): Current price $8
BlackBerry shares are up by about 1.25 percent Wednesday in heavy trading, perhaps due to a report of a possible second expression of interest in the struggling firm. Knowledgeable sources had told the Wall Street Journal that BlackBerry has lured interest from firms like Cerberus Capital Management LP, which specialize in distressed investing. Cerberus wants to sign a confidentiality accord with BlackBerry that would permit it to access private financial information, but it might still not bid, said the Journal, quoting one of its sources.

Cisco Systems Inc. (NASDAQ:CSCO): Current price $23.28
Cisco said on Wednesday it is collaborating with Facebook Inc. so as to offer free Wi-Fi Internet access to consumers at public places like hotels or retail stores using their Facebook log-in. A visitor would be able to check in at a hotel without having to queue at a front desk by signing in by means of the Facebook application on a smartphone, according to Cisco. The firm also showed how it might work at a hospital, while Chief Executive John Chambers gave a speech at the Interop technology conference in New York.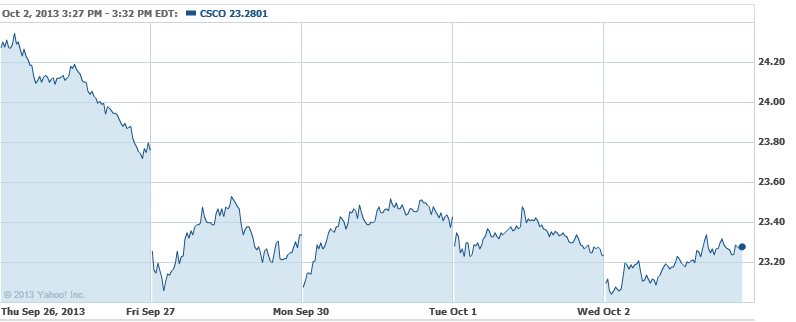 Zalicus  Inc. (NASDAQ: ZLCS): Current price $1.20
Zalicus reported Wednesday that its Z160, a first-in-class, oral, state-dependent, selective N-type calcium channel (Cav 2.2) modulator in  development for chronic neuropathic pain has been awarded Orphan Drug designation from the FDA for the management of postherpetic neuralgia. The latter is a painful neuropathic condition resulting from an outbreak of the herpes zoster virus, also known as shingles. Zalicus is a biopharmaceutical firm that discovers and develops novel treatments for patients suffering from pain.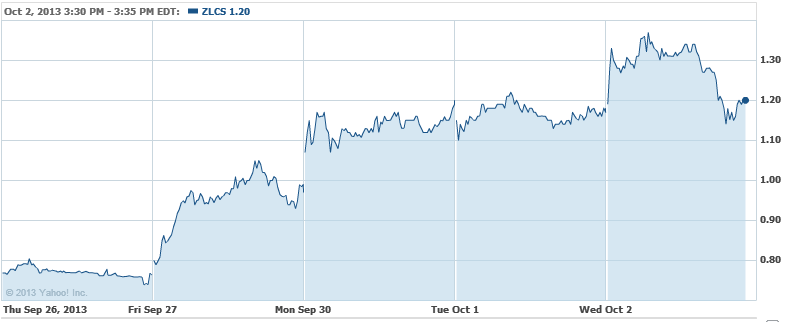 Don't Miss: Surprise! BlackBerry's SEC Filings Aren't Pretty.