BlackBerry's Emerging Market Reliance, Dell Could Further Delay LBO Vote, and 3 More Hot Stocks
BlackBerry (NASDAQ:BBRY): A substantial 15 million of BlackBerry's 72 million subscribers are based in Indonesia, highlighting the company's reliance on emerging markets. BlackBerry's BB7 system is going head-to-head with cheaper, entry level Android phones. Joining the company's roster will soon be the Q5, and BlackBerry has stepped up its hiring in the country to build on the momentum.

Dell Inc. (NASDAQ:DELL): Dell might end up delaying the shareholder vote on Michael Dell's leveraged buyout proposition again to persuade shareholders to change their vote or cast their ballots. A further delay would allow Dell to move forward the date of record for shareholders who are eligible to vote on the deal, The New York Post is reporting. Dell declined to comment on the matter.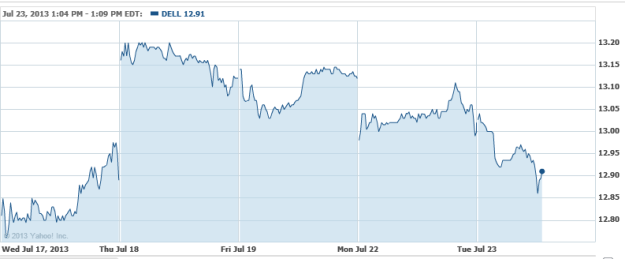 Domino's Pizza (NYSE:DPZ): Second-quarter earnings per share of 57 cents beat projections by 1 cent as revenue of $414 million grew 10 percent to beat estimates by $8.94 million. Domestic and international same-store sales growth weighed in at 6.7 percent and 5.8 percent, respectively, making for 78 straight quarters of positive SSS growth for the international segment. The company also added 110 stores during the quarter.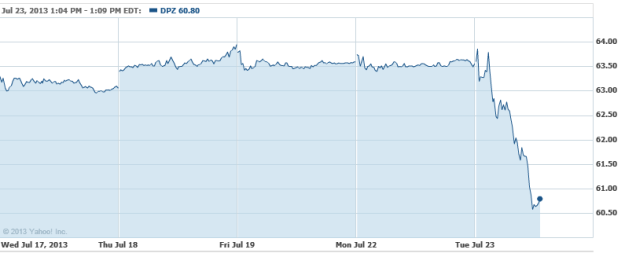 Nokia (NYSE:NOK): Nokia has introduced the Lumia 625, a low-cost, Windows Phone-powered, LTE-capable unit that measures 4.7 inches. The phone also sports a 5 megapixel camera, 4G, and a dual-core, 1.2GHz Qualcomm Snapdragon CPU. It will be hitting Asia, Europe, and Latin America in the third quarter, and will cost about 220 euros before subsidies.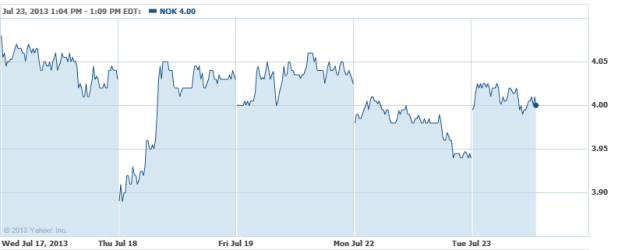 Green Mountain Coffee Roasters Inc. (NASDAQ:GMCR): Green Mountain announced that it will now be offering Lipton Tea K-Cups for the Keurig in both hot and cold varieties. The expansion also helps Green Mountain broaden the horizons for Keurig by adding some diversity for the system that has become synonymous with coffee.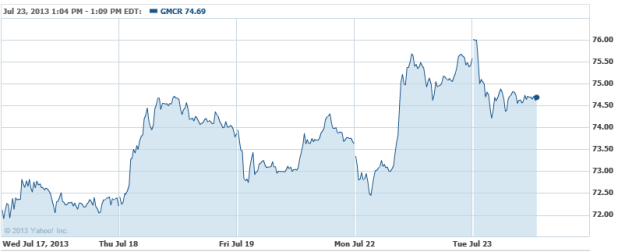 Don't Miss: Analyst: iOS Is More Popular Than Android.