Blankfein: Banks and Regulators Are Finally Starting to Play Nice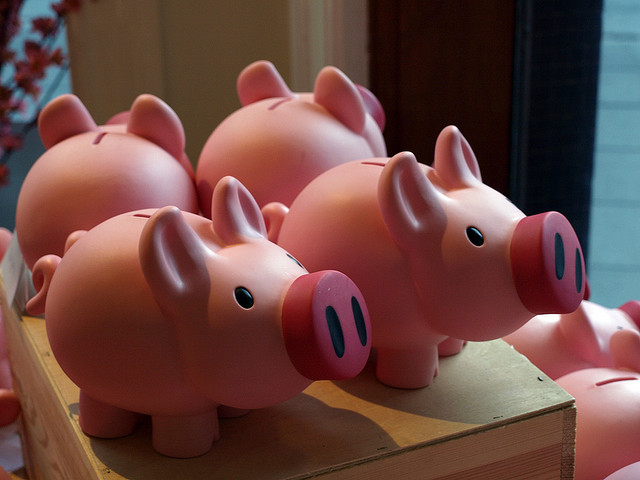 In the decades leading up to the financial crisis — during what Federal Reserve Chairman Ben Bernanke has popularized as the Great Moderation — the Greenspan Doctrine put out roots in the U.S. regulatory architecture. The Greenspan Doctrine (named, of course, after former Fed Chair Alan Greenspan) suggests that modern financial markets can police themselves and serve as self regulators.
The doctrine is championed by many free-market thinkers. The idea is born out of the belief that markets are efficient and rational — if not perfectly, than at least more so than regulators — and it was adopted by many economists and regulators. Then Fed vice chair Donald Khan articulated the posture in 2005. "Private parties, left entirely to their own devices, do not always produce a market structure and market relationships consistent with adequate protection of financial stability. However, the actions of private parties to protect themselves — what Chair Greenspan has called private regulation — are generally quite effective. Government regulation risks undermining private regulation and financial stability itself by distorting incentives through moral hazard and by promising a more effective role in promoting financial stability than it can deliver."
Most market participants, particularly Wall Street, naturally prescribed to the idea, as well, and the doctrine of private regulation appeared to be becoming the law of the land. Regulators backed off, and by the time the late 2000s financial crisis rolled around, they were so far removed from the real financial industry that they couldn't see it coming until it was too late.
The effect of the crisis on Fed thinking in general has been visceral over the past few years. The financial crises took a sledge hammer to private regulation doctrine and, amid crisis-mode policy making, began a re-evaluation of the regulatory architecture of the financial industry.
Khan commented in 2009 that, "Although financial institutions in some countries seemed to be more resilient to the growing turmoil than in other countries, all were affected to a degree, and no particular type of regulatory or supervisory system proved itself clearly superior to other designs — either in the buildup or the crisis-response phase. Problems afflicted both the fragmented system of the United States and the unified systems of other countries. They cropped up where the central bank was deeply involved in regulation and where it played only a consultative role. And it occurred both in systems that were principles-based and those that had thick rule books. Clearly, the deficiencies in both private behavior and public oversight were widespread, and both needed to be addressed."
At an event to mark the Fed's centennial anniversary, Bernanke, as part-historian and part-witness spoke extensively about the Fed's evolving role as a stabilizer of financial markets. Regulators have had to step back into the game and raise the bar, both for themselves and for the financial sector.
Naturally, such a dramatic change in the posture of regulations has created some friction. "There was a period of time where it was quite shrill and quite negative and quite arm's length," commented Goldman Sachs (NYSE:GS) CEO Lloyd Blankfein at a financial services conference on Tuesday. In the wake of the crisis, financial regulators descended on the industry with the vengeance of the virtuous, and policy makers used the opportunity to pass sweeping new laws such as the Dodd-Frank Act. The Act set in motion the largest financial overhaul since the Great Depression.
The full scope of the Act is enormous — as Dallas Federal Reserve Bank President Richard Fisher has pointed out, Dodd-Frank is 849 pages long "with more than 9,000 pages of regulations written so far to implement it." Regulators have written 224 out of the 400 new rules and requirements outlined by the act, and those 224 rules consume 7,365 pages of text. The financial industry was not thrilled — in the eyes of many, this was the regulation that Kahn warned about — but have largely played nice to date. Like an oil company after a major spill, the best strategy was cooperation. Blankfein said that although the relationship between regulators and banks like Goldman Sachs turned sour for a while (the lawsuits are still flying), he added that, "It hasn't been that way for quite some time. I think we're a long way from 2008."
Goldman Sachs and other banks have been deeply involved in discussions with regulators over the past few years about their evolving relationship. Many bank executives agree that reducing some risk-taking may be appropriate, that certain rules may need to be put in place regarding equity reserves, and that regulators will need greater insight into their activities. They are not arguing against change, but they are also interested in making sure the red tape doesn't become a competitive handicap.
Don't Miss: Political Brinkmanship and Obamacare Hinder Small Businesses.