Boeing 737 Crash in Russia: Airline Extends Condolences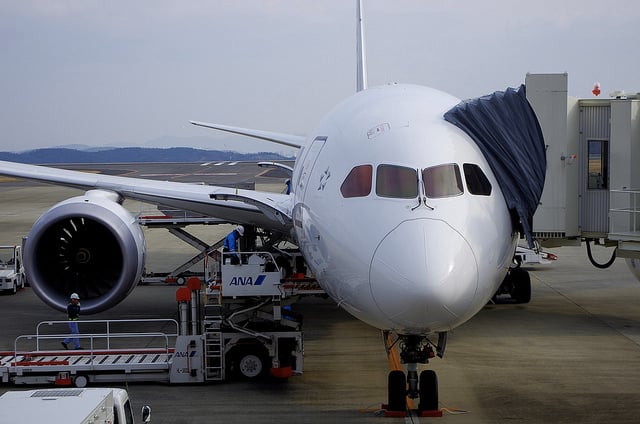 In Kazan, Russia, a Boeing (NYSE:BA) 737 jetliner crashed late Sunday flying in from Moscow, killing forty-four passengers and six crew members — according to the Associated Press. Sergei Izvolky, the spokesman for Russian aviation agency, said that the jetliner was on its second landing attempt. Upon touching the runway surface the Tatarstan Airlines jetliner was "destroyed and caught fire," reports Izvolky.
The Emergencies Ministry-listed Irek Minnikhanov — son of the Governor of Tatarstan — and Alexander Antonov — head of the Federal Security Service of Tatarstan, a successor to the KGB — are among the dead. At present, the reasons behind the crash are disputed as is the ultimate blame. Some point to the age of the 737 jetliner, while authorities within the airline industry believe that poor crew training, decrepit airports, poor government controls, and overall lack of safety protocols for the sake of profit, are the cause.
"Boeing's thoughts are with those affected by the crash of the Tatarstan air-company flight. Boeing is prepared to provide technical assistance to the investigating authority as it investigates the accident," said an airline statement. "Boeing extends its deepest condolences to the families of those who perished," it said.
The Associated Press reports that two crashes occurring in recent years — leading to 10 and 47 deaths, respectively — were found by Russian investigators to be a result of pilot intoxication. In December a Russian-made Tupolev crash that killed five proved to be the result of equipment failure.
The crash comes in the wake of a major deal from Boeing, which just announced a contract with Dubai's Emirates for the purchase of eleven of the 737-800s, and 100 of the 737 MAX 8 airplanes. "We believe that the commitment for up to 111 Boeing 737 aircraft will give Flydubai one of the best performing aircraft available in the single-aisle market," said his Highness Sheikh Ahmed bin Saeed Al Maktoum, the Chair of Flydubai — according to a Boeing press release.
Don't Miss: Boeing and Airbus Duke it Out for Sales at the Dubai Airshow.