Boeing: Already Capitalizing Off Resilient Air Travel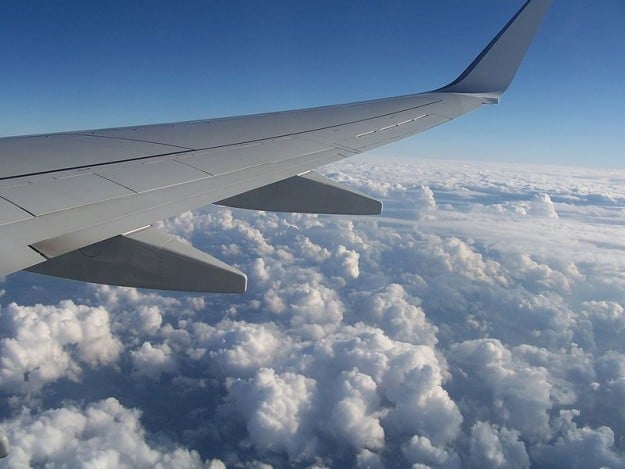 Boeing's (NYSE:BA) Dreamliner woes have done little to scare off investors or many customers — if you put Japan Airlines (JALFQ.PK) aside. Through Thursday, shares were up more than 71 percent year to date and hit a fresh 52-week high of $129.99 on Wednesday after third-quarter earnings were released. Boeing's success comes despite a long series of technical mishaps with its flagship 787 Dreamliner and, perhaps more importantly, despite a reduction in government spending, which has taken a bite out of Boeing's defense business. Boeing stock has traced a relatively smooth path from the $70-to-$75 range it was stuck in for most of 2012 to fresh all time highs.
"Consistently strong operating performance is driving higher earnings, revenue and cash flow as we deliver on our record backlog and return increased value to shareholders," Boeing Chairman, President, and CEO Jim McNerney said in the earnings release. "During the quarter, Commercial Airplanes completed the first flight of the 787-9 and delivered 170 airplanes, while Defense, Space, and Security maintained solid performance and captured $7 billion in new orders."
Revenue rose 11 percent to $22.1 billion in the three-month period, while net income rose to $1.16 billion, or $1.51 a share, compared with $1.03 billion, or $1.35 a year earlier. The results not only surpassed analysts expectations but prompted investors to bid the airplane manufacturer's shares up the most in more than two years.
In particular, revenue and free cash flow have soared as the company increases the speed of the production of single-aisle 737s, wide-body 777s and 787 Dreamliners. By 2016, monthly Dreamliner production is expected to hit 12, up from a previous goal of 10, and reach 14 jets by the end of the decade. Even though the Dreamliner generated "zero or worse margins," as Agency Partners' Nick Cunningham noted in an October 21 report, Boeing increased its the operating margins of its commercial airplane unit to 11.6 percent from 9.5 percent in the year-ago quarter.
"When you're delivering this amount of aircraft from very mature programs such as 737 and 777, you're having tremendous efficiencies and cost absorption," Sterne Agee analyst Peter Arment told Bloomberg after the earnings report was released. "That's allowing them to deliver very strong margins."
The advanced design of the 787 Dreamliner caused technical problems so severe that the global fleet was grounded for four months earlier this year and likely was a factor in the decision of Japan Airlines decision to replace its fleet of Boeing 777s with a $9.5-billion order of long-range Airbus 350 jets. But, nevertheless, as the company's third-quarter results make clear, Boeing is poised to capitalize on the world's fast-growing airline markets, especially China.
Air travel is expected to soar over the next several decades and airlines are already looking to revitalize their fleets. "The remarkable resilience of air travel is amply documented in more than 45 years of published editions of the Boeing Current Market Outlook," notes the company's 2012 through 2013 market outlook. Even though the recovery from the 2008 financial crisis and recession has progressed slowly, and the economic outlook is far from rosy, American airlines have logged several, relatively profitable years, and that makes a big difference for the jet manufacturer's like Boeing.
The company believes commercial aviation has more than weathered its recent downturn and, even though shipping volumes remained flat through the first six months of 2013, putting the manufacturer on track to receive its fewest cargo-jet orders since the 2009 recession, Boeing has kept its outlook positive. The company expects world passenger traffic will grow 5.0 percent annually over the next twenty year and air cargo will grow 5.0 percent annually through 2032.
In its most recent market outlook, Boeing forecast a long-term demand for 35,280 new airplanes, worth $4.8 trillion. Of that total, the company estimated that 24,670 airplanes, or 70 percent of new deliveries will be for single-aisle jets, "reflecting growth in emerging markets such as China, and the continued expansion of low-cost carriers throughout the world." Officials from both Boeing and rival Airbus say that China is likely to overtake the United States as the world's largest airplane market over the next 20 years. Boeing has also forecast that China will take delivery of 3,900 single-aisle aircraft in the same period
Proof that Boeing's outlook is correct has already begun to materialize. Through sources familiar with the company's operations, Reuters learned that the aircraft manufacturer secured commitments for approximately 200 of 737 Max planes, the upgraded variant of its top-selling short-haul aircraft, from several Chinese customers.
In total, the deal is worth $20.7 billion, but it still must be approved by the Chinese government before the customers can be revealed. Airlines like Air China (AICAF.PK), China Eastern Airlines (NYSE:CEA), and China Southern Airlines (NYSE:ZNH) all operate current models of the 737 in the country. As McNerney said in the earnings conference call with analysts, Boeing's "future more lies in our ability to grow ourselves than anything else."
Follow Meghan on Twitter @MFoley_WSCS
Investing Insights: Can Sirius XM Radio Continue to Rise?