Boeing Analyst Remains Upbeat and 4 Stock Analyses Not to Miss
Angie's List Inc (NASDAQ:ANGI):  Current Price: $12.38
Northland recommends purchasing shares of Angie's List on weakness concerning Facebook's (NASDAQ:FB) Graph Search launch. According to the analyst, Angie has a differentiated business model with high barriers to entry. Shares have a Buy rating and a $15 price target.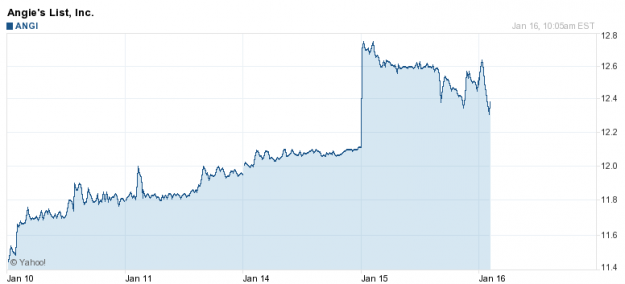 Marathon Oil Corporation (NYSE:MRO): Current Price: $31.74
After meeting Oppenheimer met with Marathon Oil's CEO, the firm decided to raise its price target on the stock, due to the firm's beliefs that the company is seeing benefits due to better than expected results from the Eagle Ford and cost cutting measures. The firm believes that it is possible that the stock could surpass its $40 target, and it keeps its Outperform rating on the stock.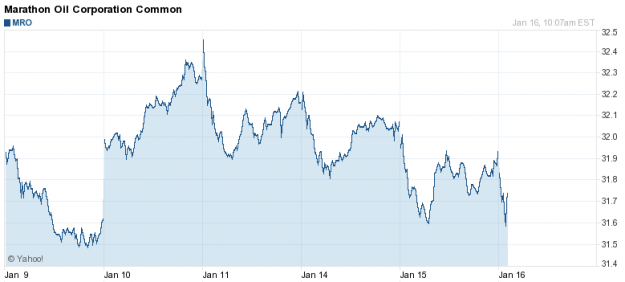 Start 2013 better than ever by saving time and making money with your Limited Time Offer for our highly-acclaimed Stock Picker Newsletter. Click here for our fresh Feature Stock Pick now!
Boeing Co. (NYSE:BA): Current Price: $74.49
After two Japanese airlines grounded their fleet of Boeing's new 787 planes, Oppenheimer is convinced that the 787's recent issues must be resolved via "credible answers and prescriptions." The FAA probe is likely to provide these, but it isn't expected to be concluded for a number of months, according to the firm. The firm continues to be upbeat on Boeing's stock for the long-term, and it keeps its Outperform rating on the stock.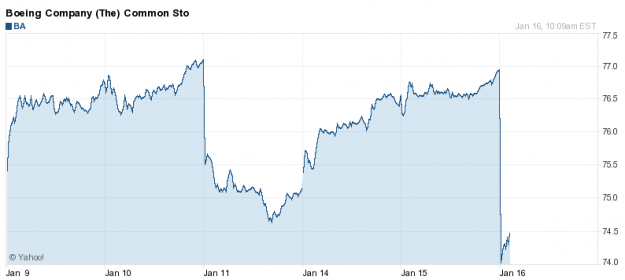 Capstone Turbine Corp. (NASDAQ:CPST): Current Price: $0.79
After Capstone Turbine saw a 5.36 percent decline yesterday, JMP Securities is convinced that the sell-off was unwarranted. The firm met with the company's management, and it believes that the company is on track to gain higher margins and benefit from stronger micro turbine sales. The firm keeps its Outperform rating on the stock.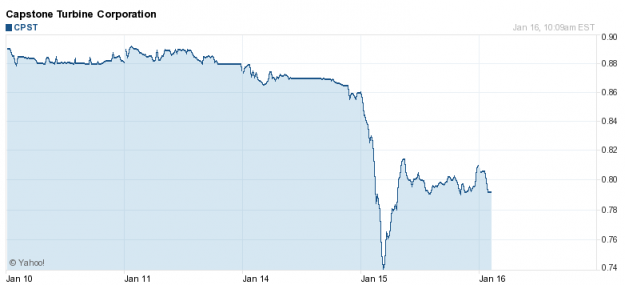 Microsoft Corporation (NASDAQ:MSFT): Current Price: $27.15
After the firm reviewed third party data, Stifel Nicolaus is convinced that so far, Windows 8 sales have been weaker than predicted. The firm does believe that Windows 8 sales will see a rebound during 2H13, and it keeps its Buy rating on the stock.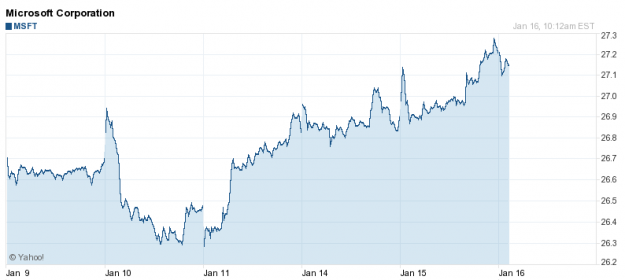 Don't Miss: Is AMR Finally Headed for a Merger?