Boeing Announces 737 Deal: Air Canada on Board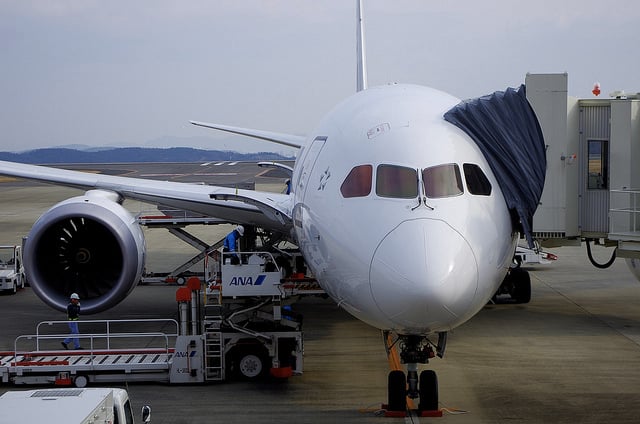 Boeing (NYSE:BA) announced this week that it had successfully come to a major agreement with Air Canada. The agreement "includes commitments, options, and rights to purchase up to 109 Boeing 737 MAXs," according to a release made through Newswire. Once the order for 61 737 MAX 8s and MAX 9s is set in stone, it will be worth $6.5 billion at list prices — a nice catch for the airplane manufacturer.
"We're honored that Air Canada chose Boeing to lead its fleet renewal plan. We know the 737 MAX will provide the airline and its customers with an experience that can't be matched," said Brad McMullen, the vice president of North American Sales at Boeing, in the press release. Boeing has been in tight competition with Airbus for booking sales, working hard to win Middle Eastern customers at the Dubai Air Show.
Back in November, Marty Bentrott, vice president of Boeing, said that the 737 MAX's new engines boost efficiency, and it would help them gain sales in the airline market. "We have a number of key opportunities we are focused on her in the region," Bentrott had said.  Clearly, the Middle Eastern market wasn't the only one Boeing had its eye on.
The deal with Air Canada also comes in the wake of a Boeing plane crash in Russia this past November, though the blame was likely not with the construction of the 737 jetliner, but rather with its age, or with poor safety protocols sacrificed in the name of profit.
Last month, Boeing also made a major deal with Dubai's Emirates for the purchase of eleven of the 737-800s and 100 of the 737 MAX 8 airplanes. "We believe that the commitment for up to 11 Boeing 737 aircraft will give Flydubai one of the best performing aircraft available in the single-aisle market," said his Highness Sheikh Ahmed bin Saeed Al Maktoum, the chair of Flydubai, following the agreement.
Don't Miss: Will Boeing's 777X Contract Go to Washington After All?