Boeing: Capital Markets Will Provide More Financing in 2014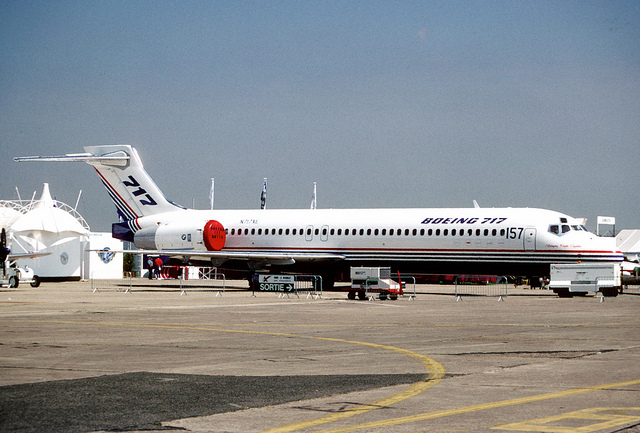 The Boeing Company (NYSE:BA) released its annual forecast Tuesday and said that commercial jet buyers will look to capital markets to provide more financing in 2014, as the value of jet sales is rising by about 7.7 percent and they need to fund an anticipated $112 billion in jet deliveries next year. While capital markets accounted for just 3 percent of total jet financing in 2009, that number rose to 14 percent this year, and will jump to 22 percent in 2014.
According to Bloomberg, Kostya Zolotusky, managing director of Boeing Capital Corp., confirmed in London Tuesday that capital markets will provide 14 percent of the $104 billion in required financing this year. When that figure rises to 22 percent in 2014, capital markets will turn to bank debt and cash as the primary vehicle for payments, rather than the current system of employing state-backed export credit.
Reuters explains that these markets are helping compensate for the sector's diminishing reliance on export credit because capital markets have been able to expand significantly thanks to the Cape Town Treaty that promotes investor interest in non-U.S. airlines. Export credit will only finance 18 percent of sales in 2014, while this year it accounts for 23 percent. Zolotusky explains that, "We have had a number of deals by non-U.S. airlines in the capital markets to finance new deliveries. The leasing companies have also started very actively tapping capital markets."
Boeing also reported in its forecast that commercial banks will likely provide about 25 percent of financing next year, compared to 28 percent this year. Chinese banks will overtake Japanese banks as the second-largest providers of bank debt at 23 percent, surpassed by the Europeans at 25 percent. Cash purchases are expected to fall from 25 percent this year to 23 percent next.
Reuters explains that a handful of variables account for the change in financing, but new rules on export credit have especially contributed to the shift as they have led to increased pricing, encouraging borrowers to look to other funding sources. In addition, U.S. political opposition and the criticism that American and European carriers can't tap export credit agency backing have also significantly decreased lending.
Now, Zolotusky says that Air Canada saved $10 million per jet on 777-300ER long-range aircraft by using asset-backed bonds rather than export credit, and those that can't orchestrate similar deals large enough to issue asset-backed bonds are currently working with investors such as hedge funds, private equity, and pension funds to ensure they can take advantage of the new system. Boeing is currently the world's largest aircraft maker, with Airbus SAS coming in second, and with both of these companies increasing their output, the scale of annual financing is now forecasted to grow in the coming years to reach $139 billion in 2018.
Don't Miss: Analysts: Apple's Large-Screen iPhone May Be Here Soon.