Boeing Continues Run in Asia with this Dreamliner Deal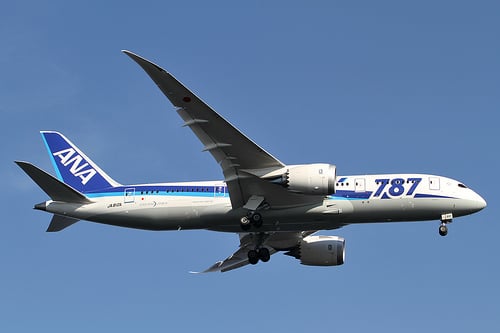 Since Chinese carrier Xiamen signed a deal with Boeing (NYSE:BA) for six 787 Dreamliner planes in 2011, the aircraft maker's 787 fleet has been grounded, overhauled, and sent back into the sky for operation. According to Reuters, Boeing finally closed the deal with Xiamen this week, following a commitment by the South Korea government to buy another $7.4 billion worth of Boeing planes.
The deal with Xiamen was reportedly stalled because Chinese government officials needed to approve the contract, Reuters reports, with an airline spokesperson telling the news outlet the aircraft would be in company hands in July 2014. The total paid by Xiamen is believed to be in the neighborhood of $1.27 billion, according to estimates.
Boeing is in the midst of a good run in Asia, where it appears to be focusing its sales efforts on a wide range of consumers from commercial aircraft like the Dreamliner to fighter jets like the F-15. According to an August 19 report by Reuters, Boeing landed a deal with the defense department of South Korea's government in a preliminary deal for 60 fighter planes that would bolster the country's air force.
According to Reuters, the steep price of $7.2 billion was the only one within the budget of the South Korean government; it will pay for 60 fighters called the F-15 Silent Eagle. Coming in under budget was an obvious necessity for South Korea, but Boeing went on the record to say that it would be able to supply the aircraft without losing on its overall manufacturing cost.
"We believe our F-15 proposal can affordably meet the Republic of Korea's requirements," a U.S. spokesperson for Boeing told Reuters late last week. Other industry sources told the news outlet that it was the unique capabilities of the Boeing F-15 Silent Eagle — rather than the affordable price point — that were key in attracting the interest of South Korea.
Analysts are behind Boeing with or without the continuing run of success in Asia. According to Zolmax.com, more than 20 analysts give the aircraft maker a buy rating compared to four who have it as a stock to hold. CRT Capital was one of the most bullish on Boeing, posting a price target of $123, according to the website.
Don't Miss: Will American and US Airways Get an Answer at November Trial?