Boeing Defends 787 Dreamliner & 2 Dow Movers To Follow Friday
The Boeing Company (NYSE:BA): Current price $86.11
Boeing has put up a strong defense of its grounded 787 Dreamliner, outlining details of proposed battery fixes and forecast that the jets might rejoin commercial service in a matter of weeks, according to the Wall Street Journal.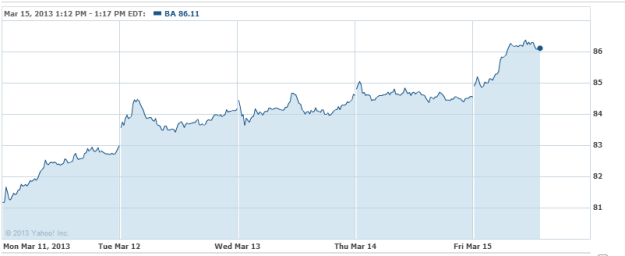 Bank of America Corporation (NYSE:BAC): Current price $12.59
This week, JPMorgan Chase & Co. raised its forecast considerably for domestic home price gains this year to 7 percent, and projects more than a 14-percent jump through 2015. BofA has said that property values will increase 8 percent in 2013, a figure that is revised upwards from a prior estimate of 4.7 percent, says Bloomberg.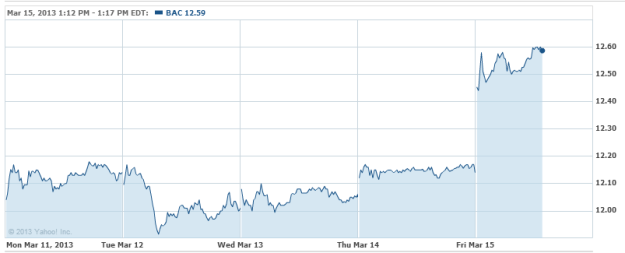 Cisco Systems (NASDAQ:CSCO): Current price $21.83
VirnetX (AMEX:VHC) said that on Thursday, a Jury in the Eastern District of Texas decided that asserted claims of VirnetX's '504, '211, and '135 patents are valid over prior art asserted by Cisco. In this instance, the Court granted a judgment that Cisco did not prove that VirnetX's '759 patent was invalid. The Jury also decided that VirnetX failed to prove that accused Cisco products infringed the patents in this case.

Investing Insights: Does Halliburton Support These Prices?