Boeing Expects Impact From Grounding and 4 Stock Analyses to Follow
Akorn Inc. (NASDAQ:AKRX): Current Price: $14.19
According to Piper Jaffray, Akorn's 2013 guidance, which is to be announced later today, may be at or below the consensus estimate of 66c as the management does not factor in new approvals. The firm is convinced that management will leave more than enough room for upside, and it keeps its Overweight rating and a $21 price target on the stock.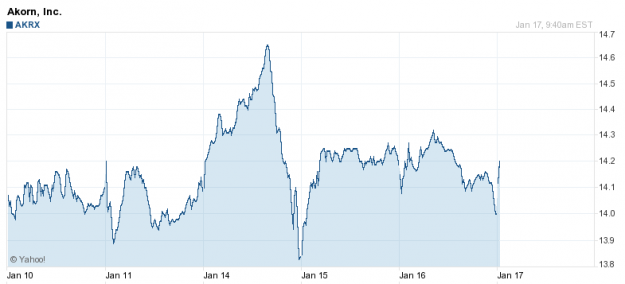 Netflix, Inc. (NASDAQ:NFLX): Current Price: $97.11
Piper Jaffray decided to increase its price target on the company's shares due to raised confidence in the company's ability to keep competitive differentiation. Piper thinks that Netflix will still have the best overall movie/TV subscription streaming library, but claims that the gap has closed a bit for high quality movie availability as a result of EPIX licensing its library to both Amazon (NASDAQ:AMZN) and Redbox Instant (NASDAQ:CSTR). Piper reiterates its Neutral rating and a $102 price target on the stock.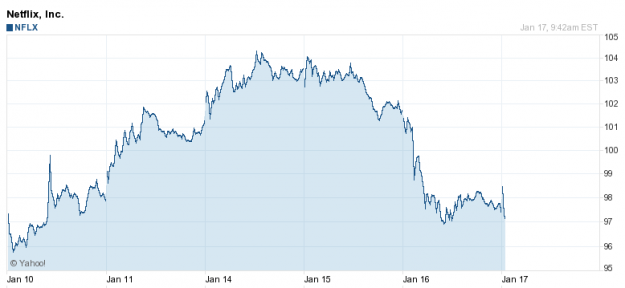 Start 2013 better than ever by saving time and making money with your Limited Time Offer for our highly-acclaimed Stock Picker Newsletter. Click here for our fresh Feature Stock Pick now!
Boeing Co. (NYSE:BA): Current Price: $73.52
Following the FAA's announcement that it would temporarily ground Boeing's (NYSE:BA) 787 Dreamliner planes, Wells Fargo has made the prediction that the agency's action could, in a worst-case scenario, lower Boeing's 2013 free cash flow by nearly 8 to 9 percent, or $500 million. Wells thinks that Boeing will keep producing Dreamliners at the current rate, which indicates that the impact on suppliers' EPS would also be modest, the firm states. Wells keeps its Outperform ratings on the stock.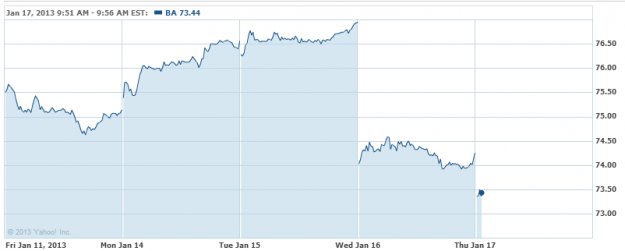 Bruker Corporation (NASDAQ:BRKR): Current Price: $16.66
According to Cantor, Bruker's stock is trading at a significant discount to its peers, and the firm believes that it is possible that the gap may narrow as the company develops new strategies to improve its operations. The firm keeps its Buy rating on the stock.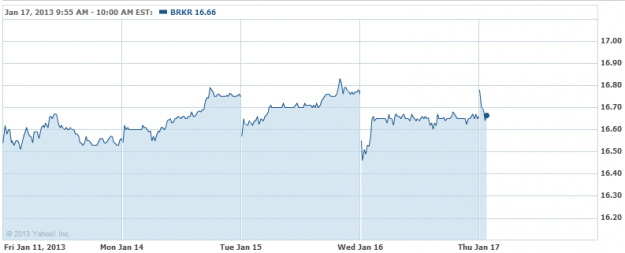 Celanese Corp. (NYSE:CE): Current Price: $47.37
Celanese's price target has been raised by UBS to $51 from $46 considering expectations for full-scale commercial TCX ethanol plant soon. Shares have a Buy rating.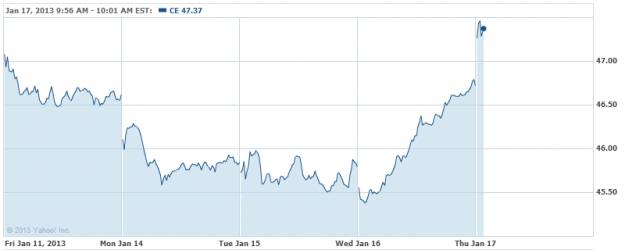 Don't Miss: Welcome to Boeing's Dreamliner Nightmare.