Boeing Gets Back in the Game, Tesla's Musk Takes the Stage at D11, and 3 More Hot Stocks
Boeing (NYSE:BA): All 50 787 Dreamliners have now been outfitted with the updated battery system that kept the planes grounded for several months, allowing the company to now focus on delivering new aircraft. Boeing also plans to start the major assembly of the slightly larger 787-9 this week, and 787 program manager Larry Loftis says that the the setbacks had a minimal impact on future 787 generations.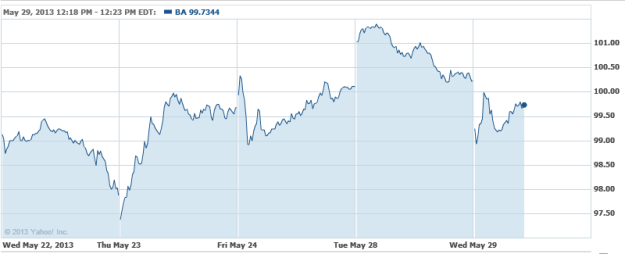 Tesla Motors (NASDAQ:TSLA): As shares recede somewhat after yesterday's surge into triple digits, CEO Elon Musk is due to take the stage on Wednesday at the AllThingsD digital conference. An announcement regarding Tesla's supercharger network is now fashionably overdue, adding more reason to keep all eyes on Musk who might toss investors a bone during today's talk.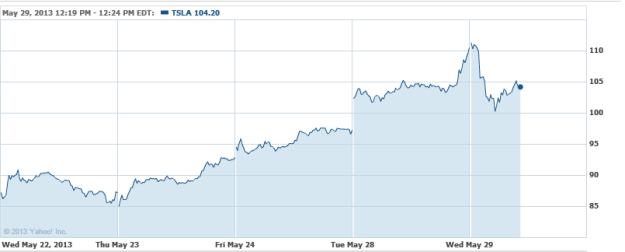 GlaxoSmithKline (NYSE:GSK): The pharmaceutical giant is shelling out $321 million for Swiss-based Okairos, for its vaccine platform technologies that was spun out of Merck in 2007. Okairos specializes in making vaccines that target the immune system's CD8 T-cells — an approach that could yield preventative vaccines against several intractable infectious diseases, including hepatitis C, and also help fight cancer.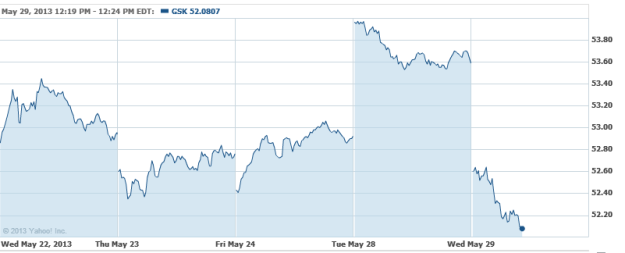 Citigroup (NYSE:C): Citi has reached a settlement with the U.S. in a suit over $3.5 billion in mortgage-based securities, as the bank was accused of misleading the federal agency Fannie Mae and Freddie Mac into the purchase of the aforementioned assets. The filing did not disclose the terms of the deal, although Federal Housing Finance Agency spokeswoman Stefanie Johnson said the settlement was "satisfactory" but declined to say how much Citi would pay.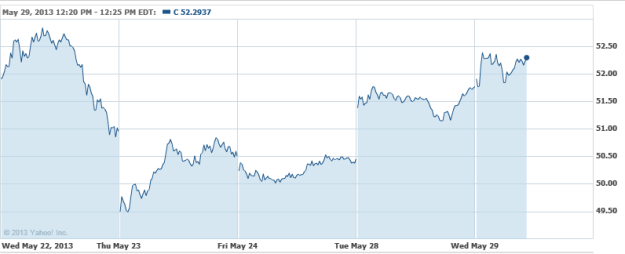 Lions Gate Entertainment Corp. (NYSE:LGF): Goldman Sachs analyst Drew Borst raised the price target on Lions Gate from $22.75 to $30 and maintained a Neutral rating, noting that, "We update our estimates to reflect higher US box office and home video revenue in F4Q, higher international revenue in FQ4, Ender's Game ownership of 25 percent and higher box office, Anger Management syndication in F2Q15, and higher Divergent trilogy theatrical and home video forecasts."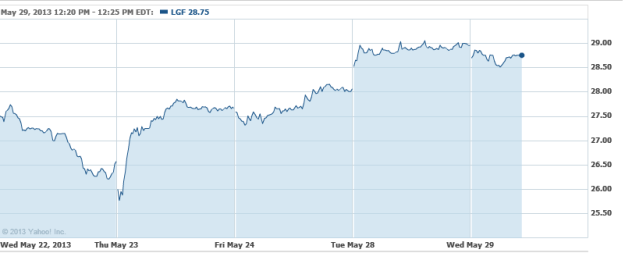 Don't Miss: Exxon Caught in Yet Another Public Outcry.