Boeing Installs Lithium Batteries and 2 More Dow Movers to Watch
The Boeing Company (NYSE:BA): Current price $86.79
On Monday, Boeing began the installations of reinforced lithium ion batteries on five grounded 787 jets owned by the launch customer All Nippon Airways , thus commencing a process that should make the first commercial Dreamliners ready for flight in around a week. Air Nippon spokesperson Ryosei Nomura said that teams of Boeing engineers are working on the ANA jets at four airports in Japan, including the giant  Haneda and Narita hubs.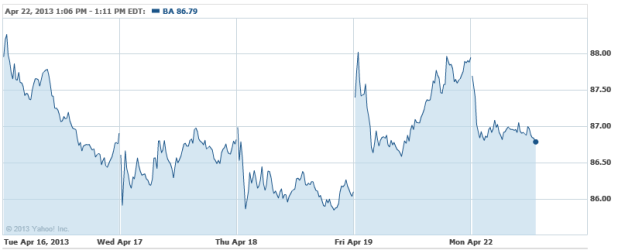 Hewlett-Packard Co. (NYSE:HPQ): Current price $19.41
The company has announced that Jupiter Medical Center has deployed an efficient and scalable HP Converged Infrastructure through which to speed up medical application delivery to enhance patient care and to support growth. After studying competitive offerings, including some from EMC and Cisco, Jupiter Medical Center selected an HP Converged Infrastructure for improved reliability, scalability and also ease of management. The new HP Converged Infrastructure includes HP 3PAR StoreServ Storage, which is a simple, scalable and flexible storage infrastructure; the HP BladeSystem enclosure with HP ProLiant Generation 8 (Gen8) server blades for optimized performance and power efficiency; and HP Virtual Connect tech so as  to simplify network management.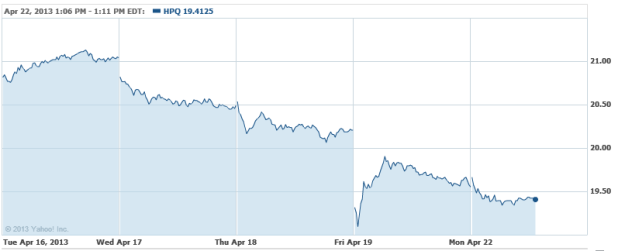 Pfizer (NYSE:PFE): Current price $30.90
Levi & Korsinsky says that a class action lawsuit has begun in the United States District Court for the Southern District of New York, on behalf of investors who purchased Wyeth, now part of Pfizer stock between July 21, 2008 and July 29, 2008. The complaint claims that the defendants violated securities laws by trading on, and profiting from, material non-public information linked with disappointing clinical trial results for the drug bapineuzumab (AAB-001), which was an Alzheimer's treatment that was being jointly developed by Wyeth and Elan Corporation. The complaint alleges that defendants avoided roughly $40.4 million in losses on their long positions and obtained a $16-million profit from the short positions opened the week prior to the July 29, 2008 disclosure of detailed results of the clinical trial for bapineuzumab.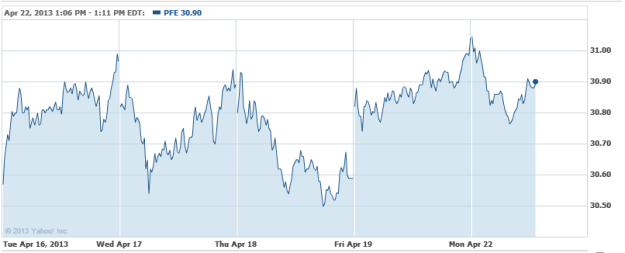 Don't Miss: Can Harrison Ford Save Flights From Budget Cuts?