Boeing Loses Japan Deal, Buffett Made $10 Billion on Crisis Investments: Morning Buzzers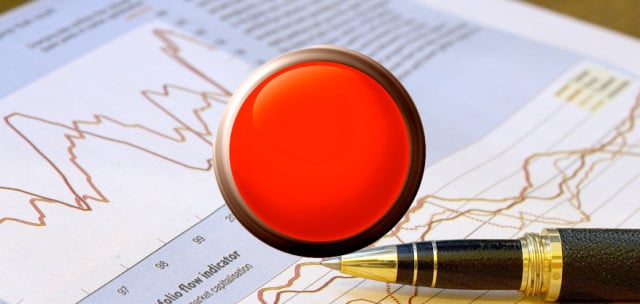 U.S. stock futures fell on Monday morning as it doesn't seem lawmakers have come any closer to reaching an agreement on the budget and the U.S. government moves closer to defaulting on its debt. According to the Congressional Budget Office, the U.S. will run out of money to pay its bills by the end of the month. Alcoa Inc. (NYSE:AA) is set to kick off earnings season when it reports its third-quarter results after the bell tomorrow.
Futures at 8:30 a.m.: DJIA: -0.75% S&P 500: -0.81% NASDAQ: -0.66%
Here's your cheat sheet to what's buzzing this morning:
Boeing (NYSE:BA) has lost an important deal with Japan Airlines, which has decided to order 31 Airbus A350 jets in the airline's first ever purchase from Boeing's European rival, Bloomberg Businessweek reports. The agreement includes the option for 25 more planes. Boeing has been dominate in Japan for years, but Japan Airlines has suffered more than other airlines from technical issues in Boeing's 787 Dreamliner. The order brings Airbus' share of the Japanese market up to 20 percent, and could lead to more deals for Airbus in the country.
BlackBerry's (NASDAQ:BBRY) takeover bid from Fairfax Financial Holdings is looking even less certain, as Reuters reports that BlackBerry is in talks with Cisco Systems (NASDAQ:CSCO), Google (NASDAQ:GOOG), and SAP (NYSE:SAP) about selling itself as a whole or in parts. Of particular interest to buyers is BlackBerry's patent portfolio and server network. Expressions of interest from potential buyers are due by early next week. Fairfax's $4.7 billion bid for BlackBerry has come under question due to financing concerns.
United Technologies (NYSE:UTX) will no longer be placing 4,000 employees on unpaid leave due to the government shutdown. United Technologies had planned on placing 2,000 workers at its Sikorsky Aircraft unit on leave today as military inspectors needed to complete work there were furloughed. An additional 2,000 United Technologies employees were to be placed on leave if the shutdown extends further into this week. But now, according to Bloomberg, the Pentagon has said that most of its civilian employees that were placed on unpaid leave because of the shutdown will be put back to work this week.
Berkshire Hathaway (NYSE:BRKA) (NYSE:BRKB), Warren Buffett's conglomerate, has made a profit of $10 billion thus far from investments made during the financial crisis, according to the Wall Street Journal. Berkshire invested a total of $26 billion in six different companies during the crisis, including Mars Inc., Bank of America (NYSE:BAC), Goldman Sachs (NYSE:GS), Swiss Re Ltd., Dow Chemical Co., and General Electric (NYSE:GE). Last week, Berkshire collected a $4.4 billion payment from Mars subsidiary Wrigley. "In terms of simple profitability, an average investor could have done just as well investing in the stock market if they bought during the panic period," Buffett said in an interview Saturday.
Follow Jacqueline on Twitter @Jacqui_WSCS
Don't Miss: Are These Companies in Talks to Purchase BlackBerry?