Boeing Nears Labor Vote, PepsiCo Grabs India's Youth, and 3 More Hot Stocks
Boeing Co. (NYSE:BA): With a labor contract up for a vote on Wednesday, changes to the traditional pension plan included in the proposed extension of the agreement between Boeing and its machinist union have created some tension, with the possibility of Boeing's migration of 777X component production looming overhead. Neither side sees the latter scenario as a favorable move, but Boeing promised to "consider all other alternatives" if the proposal doesn't fly.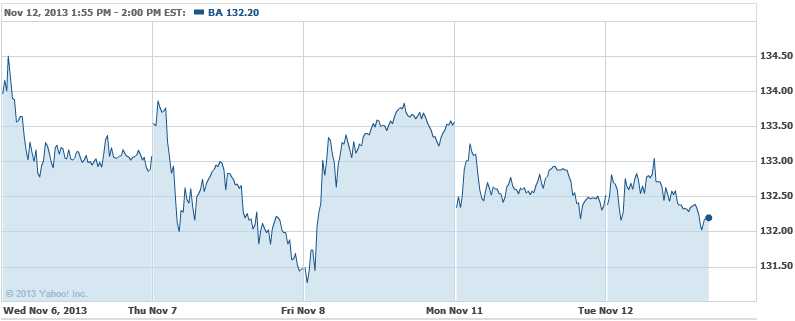 PepsiCo Inc. (NYSE:PEP): Pepsi CEO Indra Nooyi said that Pepsi seems to be the youthful and energetic brand in India, while Coca-Cola Co. (NYSE:KO) tends to be the alternative for the more geriatric set. Nooyi believes that Pepsi's organic approach in India will continue to pay off, as the younger generation pushes sales gains for its key categories.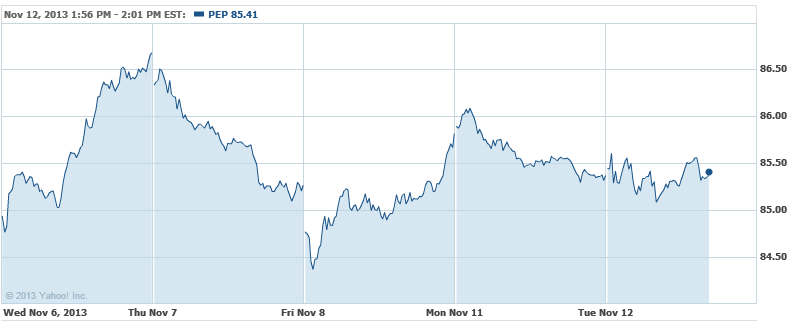 Perion Network Ltd. (NASDAQ:PERI): Shares of Perion are surging, as revenue grew 31 percent in the third quarter over the year prior to $21.3 million, led largely by a 25 percent increase in search generated revenue and a 43 percent increase in other revenue. The company is guiding for full-year revenue of $102 million-$104 million, shy of the consensus of $105.6 million, EBITDA of $24 million-$25 million, and EPS of $1.38-$1.45 against the $1.37 consensus.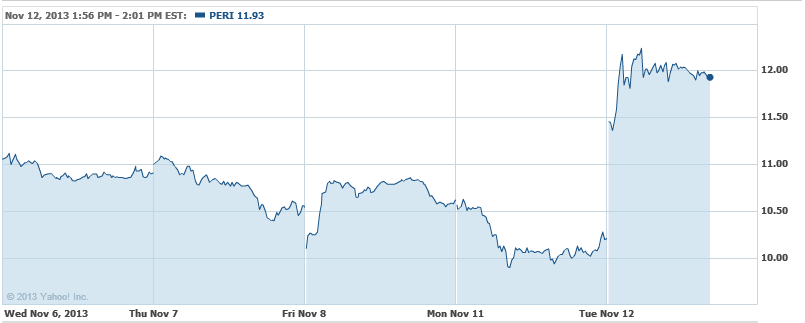 Bank of America Corp. (NYSE:BAC): During the introduction at the bank's financial services conference, CEO Brian Moynihan noted that the company is "coming out of the harbor and it's time to take this huge battleship to cruising speed," boasting Bank of America's growth opportunities — notably in credit cards — amid a tough climate for large banks.

Vringo Inc. (AMEX:VRNG): Vringo shares are trading up as the company says that a German court will reach a decision on an infringement claim levied by the company against ZTE on December 17. Vringo alleges that ZTE's 3G infrastructure equipment is infringing one of its European patents; Vringo is bringing ZTE to court in the U.K., France, Australia, and Spain, as well as bringing a second suit in Germany.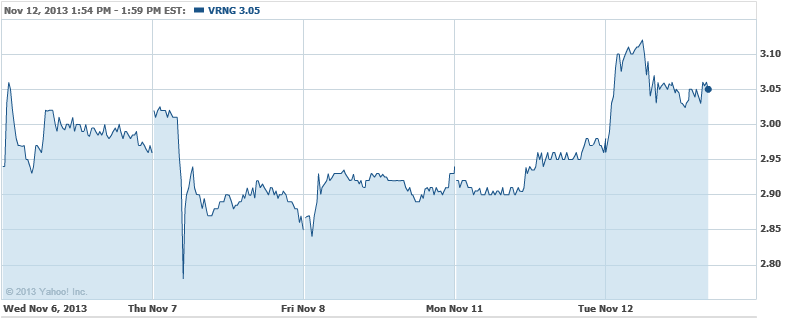 Don't Miss: The Top 6 Regions with the Most High-Tech Startups.