Boeing Plans Next 787, Consolidated Edison Gets Upgraded, and 3 More Hot Stocks
Boeing Co. (NYSE:BA): Despite the continuing issues its having with its current model, Boeing is pressing forward in its plans for a 323-seat version of the revolutionary aircraft, though the company remained rather mum on the subject. "We have no comment on the report but we are engaged in discussions with customers on a potential new member of the 787 family," a Boeing spokesman said.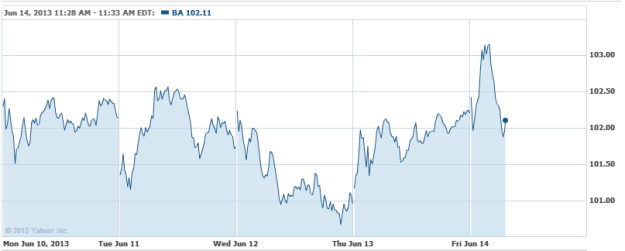 Consolidated Edison Inc. (NYSE:ED): Citigroup has taken shares of Consolidated Edison from Neutral to Buy, after the firm's positive meetings with the company's management and a recent pullback in shares. The firm points out that the worst of Super Storm Sandy-related costs seem to be over, and future preparedness efforts are gaining more support.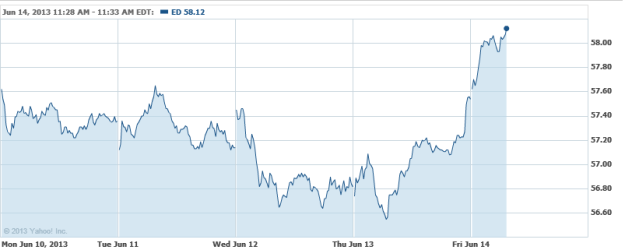 News Corp. (NASDAQ:NWSA): Shares are sliding slightly on the news released on Thursday that CFO David DeVoe, a veteran of 23 years of News Corp., will be stepping down. DeVoe will remain on the media giant's board, and serve as a "senior advisor." His successor, deputy CFO John Nallen, will oversee Fox's finance functions after News Corp.'s company split.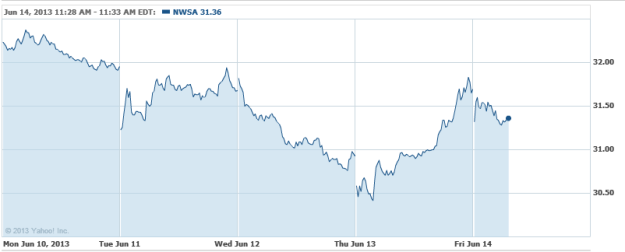 Astex Pharmaceuticals, Inc. (NASDAQ:ASTX): Astex shares enjoyed a run in premarket this morning, before sliding back into red after the company announced that treatment with its hypomethylating agent, SGI-110, produced an overall clinical response rate of 40 percent in patients with heavily pre-treated myelodysplastic syndrome (preleukemia).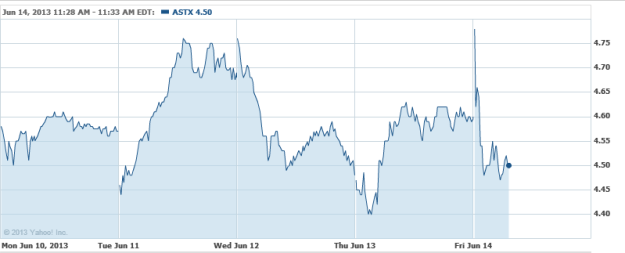 Smithfield Foods Inc. (NYSE:SFD): Fourth quarter and full year results are in for the pork producer — highlights include quarterly EPS of $0.21, which missed by $0.21, and net income of $29.7 million. For the year, EPS clocked in at $1.26, with sales of $13.2 billion, up 1 percent year-over-year. The company also repurchased 19.1 million shares, for $386 million.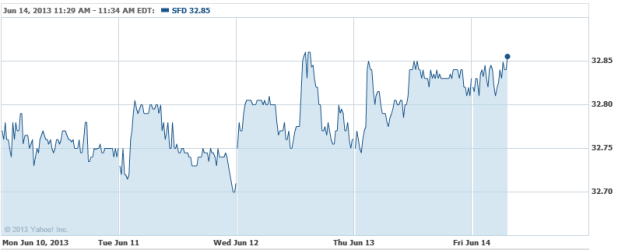 Don't Miss: 3 Ways Baby Boomers Are Redefining Retirement.