Boeing Scores Big, Lloyd's Will Profit Nicely Off Goldman's Purchase, and 2 More Hot Stocks
Boeing (NYSE:BA): Boeing has booked an order worth $6.1 billion with TUI Travel, which has purchased 60 737 MAX aircraft from the Chicago-based manufacturer, with the booking also including an option for another 90 planes. The purchase is so large that TUI had to receive permission from its shareholders before initiating the sale.

Lloyds Banking Group plc (NYSE:LYG): Lloyds will be making a significant profit off its U.S. mortgage bonds, as it has agreed to sell the assets to different institutions for 3.3 billion pounds, above the book value of 2.7 billion pounds. Goldman Sachs (NYSE:GS) is among the buyers, and is paying 200 million pounds for mortgage-backed securities with a book value of 170 million.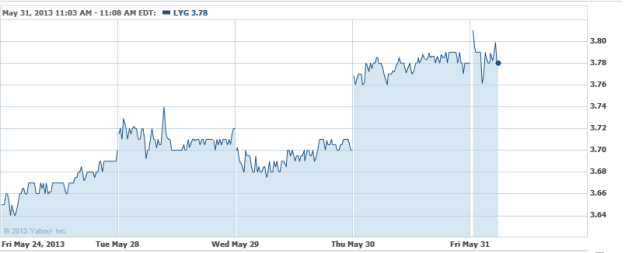 Proctor & Gamble (NYSE:PG): The household products giant is shifting its management structure around to streamline its top tier, and is planning to promote four executives to new senior roles. The company is hoping that the four will make good candidates to replace recently returned CEO A.G. Lafley when he retires (again), although is expected to stay for at least 2-3 years.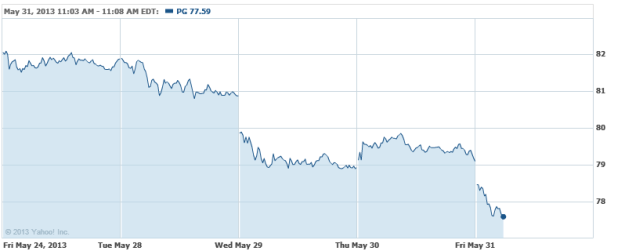 Caterpillar (NYSE:CAT): The mining and construction equipment titan has reached an agreement with the union representing about 800 of its Milwaukee workers, ending a two-week hiatus in discussions. The six-year agreement was not detailed, but is going up for voting on June 11. The Milwaukee workers had rejected an earlier proposed contract that, among other things, would have frozen wages and created a second, lower-tier wage level for new hires.

Don't Miss: 10 Ways the Internet is Changing the World.