Boeing Sheds Almost 600 Jobs in Texas as Current Commercial Work Closes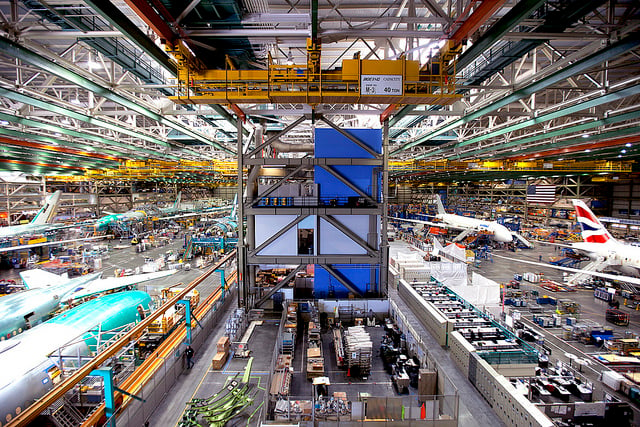 Despite trying to ramp its build rate for the 787 Dreamliner, Boeing (NYSE:BA) will be cutting between 550 and 600 jobs over the next two months at its facility in San Antonio, Texas, according to a Boeing spokesperson, local media is reporting.
"This has been a difficult decision and it is not one that we take lightly. We understand the far-reaching implications of this decision and its impact on our teammates and their families," Boeing said, further pledging to help as much as possible with the transition for the employees.
Lorenzo Cortez, a Boeing spokesman, said that the employees were being let go because current commercial work in San Antonio is coming to an end. He added that the employees will be receiving their 60-day notices on Friday. Cortez said that Boeing will also work to relocate employees to other workplaces and may hire more employees in the future as the workload demands, KENS5 reports.
The San Antonio facility worked on projects ranging from 787 LN6 refurbishment, the C-17 Globemaster III Integrated Sustainment Program, KC-135 PDM, French Global Air Traffic Management upgrades, and the 747-8 VIP.
Boeing's statement also acknowledged that it is not only bottom-level employees getting the boot, but that the move affects both management and non-management alike.
"While this site will experience a reduction, the skill set that the San Antonio workforce has is highly desirable, and there are opportunities throughout the enterprise to apply those skills," Boeing said. "We are planning an event that will enable affected workers to learn more about these specific opportunities. When the time and date are set, we will notify the site."
Boeing has recently approved a 7-and-a-half-year contract extension for its 2,300 employees represented by the International Association of Machinists and Aerospace Workers in St. Louis, Missouri, where the company builds its military aircraft, including the F/A-18E/F and F-15 fighter jets, the EA-18G electronic attack aircraft, and weaponry and support systems.
More From Wall St. Cheat Sheet: