Boeing Shows Fuel Efficiency Matters Beyond Cars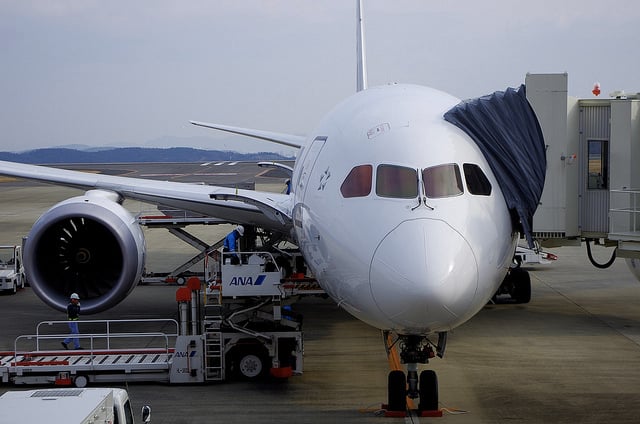 Care to fly the eco-friendly skies? If you can wait until 2017, you can do so in the The Boeing Company (NYSE: BA) 747 MAX 8. Boeing released an update on the 737 MAX October 29. It stated that engineers have now confirmed an additional percentage point in fuel efficiency in addition to the previous improvement target of 13 percent. Comparisons in fuel efficiency are in relation to the top preforming airplanes currently on the market.
The program's Vice President and General Manager Keith Leverkuhn said in the statement, "Program and airplane performance just continues to improve." He added that, "This recent fuel efficiency gain will widen the performance gap in the single-aisle market, reinforcing the 737 MAX's position as the value leader."
Discussing other technological advances, Michael Teal, who is the chief project engineer, said that, "We are enhancing the capability of the 737 MAX to meet the future needs of a digital world." Those advances include a digital flight data acquisition unit (eDFDAU) and network file server (NFS), which will improve the airplane's data storage and collection capabilities, and communications with ground operations.
 The "firm development" phase began in November 2012. Boeing explained that this meant there was a clear factory plan, and that broad terms for the plane had been defined. In July, Boeing completed the firm configuration phase. At that time, it described the airplane as serving the "100- to over 200-seat market," and having "the capability to fly more than 3,500 nautical miles." This is an improvement of 400-540 nautical miles over the previous model Boeing. At that time, 1,495 airplanes had been ordered.
Orders have continued since then for the 737 MAX, and Reuters reported that several Chinese companies had ordered the 737 MAX airplanes. The orders totaled to 200 planes, a combined worth of around $20.7 billion.
Another large deal for the company was announced in July, when United, a subsidiary of United Continental Holdings, Inc. (NYSE: UAL), announced it was purchasing 100 737 MAX airplanes. In its third-quarter earnings report, United attributed improvement in consolidated fuel efficiency by 1.1 percent year-over-year to fuel efficient Boeing airplanes. The earnings report signals the fuel economy is important for airlines like United, and that it aids in cutting costs. Boeing expects to launch the airplane in the third-quarter of 2017.
Don't Miss: Here's Why BP's Third-Quarter Earnings Promise Recovery.