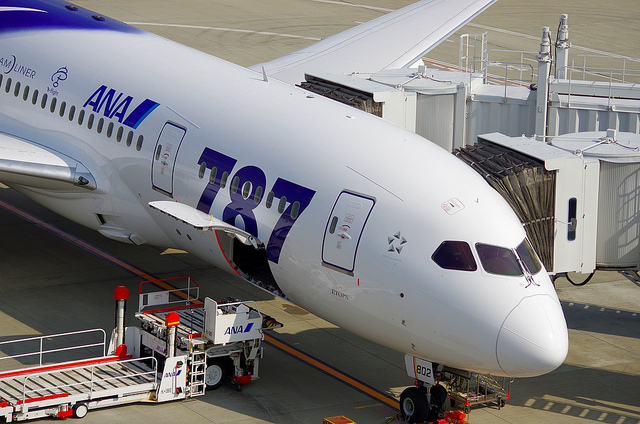 Despite a myriad of problems plaguing the 787 Dreamliner, end-of-year uncertainty over whether the jet manufacturer would locate a major new assembly line for the redesigned 777X in the Puget Sound area, and concerns regarding the growing might of Airbus (EADSY.PK), Boeing (NYSE:BA) still was able to maintain its crown as the world's largest planemaker in 2013.
Overcoming fierce opposition from local leaders of Boeing's largest machinist union, the eight-year labor contract extension proposed by the jet manufacturer was accepted by a narrow margin in Friday's vote, meaning the 777X program will be located in Washington state. That means that Boeing will likely be able to continue the long stretch of labor peace at its manufacturing headquarters in the Seattle region into the coming decades. Without strikes, which likely follow any Boeing decision to locate the assembly line outside the Seattle area, there will be one less reason for missed production deadlines for the 777X — a redesigned version of the company's best-selling jet. Had the contract extension been voted down, as was an earlier version, Boeing would have been forced to vet locations in other states, build new plants, and train a new workforce by 2017, the date production is slated to begin.
The 777X — which boasts the largest engines ever put on a plane and key costs-saving technologies that could change trends in modern aircraft design — is considered a pivotal to Boeing's future profitability and a crucial component in the company's fight against Airbus for dominance in the long-range, twin engine market. On November 17, Boeing officially launched the 777X program at the 2013 Dubai Airshow, with a record number of customer orders and commitments made for the jet manufacturer's latest twin-aisle aircraft. According to a company press release, it was the "largest product launch in commercial jetliner history by dollar value." Orders and commitments included Lufthansa's (DLAKY.PK) 34 planes, Abu Dhabi-based Etihad Airways' 25 plans, Qatar Airways' 50 planes, and Emirates' 150 planes. The combined value of those agreements was more than $95 billion at list prices.
As Japan Airlines' (JALFQ.PK) decision to replace its fleet of Boeing 777s with a $9.5 billion-order of long-range Airbus 350 jets makes abundantly clear, the Chicago-based aerospace company is fighting off stiff competition from its European rival. For decades, ever since Japan began rebuilding after the Second World War with help from the United States, Boeing has dominated the country's aeronautics industry.
That means the order of 18 A350-900s and 13 A350-1000s is a historic breakthrough of Boeing's dominance of the market for big twin-engine jet. The 350-seat Airbus A350-1000 is the biggest competitor for the revamped 406-seat 777X. However, while the purchase was described as a "heartbreak" by Kostya Zolotusky, managing director of capital markets and leasing at Boeing Capital, the aircraft maker's finance unit, the company likely outsold its European rival last year.
In fact, Boeing set a company record in 2013 for the most commercial airplanes delivered in single year, with 648 aircraft. The results not only beat the company's own target, but the 648 deliveries were 7.8 percent higher than last year's total. Plus, a record 1,531 gross commercial orders were booked, and a record 5,080 commercial orders stood unfilled. "With solid execution on our numerous production rate increases, the Boeing team performed extremely well in 2013," Boeing Commercial Airplanes President and CEO Ray Conner said in the press release announcing the results. "We delivered more advanced, fuel-efficient airplanes to our customers than ever before, and it's a great example of what our team can accomplish." Airbus is scheduled to report 620 deliveries for 2013 on January 13.
The delivery numbers are the figures most-closely analyzed by investors because jet manufacturers record the vast majority of the revenue from airplane sales when the aircraft are taken by customers. After the press release was distributed Monday, investors bid shares of Boeing up by as much as 0.98 percent to $138.97, a price only a few dollars shy of the stock's 52-week high of $142. By and large, Boeing investors have not been shaken by the growing competition from Airbus and the number of technical problems disrupting 787 operations. In 2013, shares advanced 82.74 percent, or $61.8.
Boeing investors have reason for confidence. Air travel is expected to soar over the next several decades and airlines are already looking to revitalize their fleets. "The remarkable resilience of air travel is amply documented in more than 45 years of published editions of the Boeing Current Market Outlook," notes the company's 2012 through 2013 market outlook. Even though the recovery from the 2008 financial crisis and recession has progressed slowly, American airlines have logged several, relatively profitable years, and that makes a big difference for the jet manufacturers like Boeing. The company believes commercial aviation has more than weathered its recent downturn and expects passenger traffic will grow 5.0 percent annually over the next twenty years.
More From Wall St. Cheat Sheet:

Follow Meghan on Twitter @MFoley_WSCS