Boeing Takes More Heat for Dreamliner Drama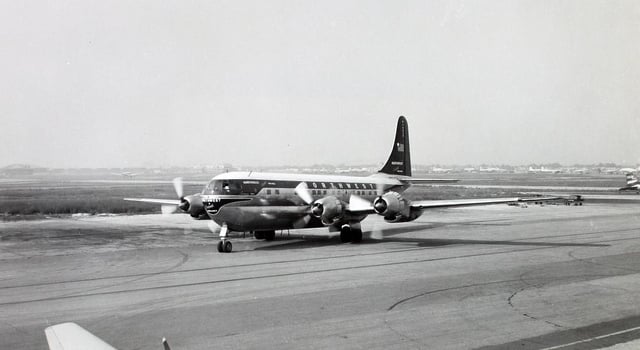 Boeing's (NYSE:BA) 787 Dreamliner can't catch a break these days — not that a slew of minor malfunctions has stopped the aerospace company's stock from advancing more than 38 percent this year to date. The aircraft was most recently in the spotlight because of a built-in emergency locator transmitter that investigators believe caused a fire on an empty 787 at London's Heathrow Airport last week.
The ELT device is manufactured by Honeywell (NYSE:HON), and the Federal Aviation Administration has ordered U.S. carriers to inspect the device on any and all Dreamliners in the country. Specifically, this means United Air Lines (NYSE:UAL), which has six of the aircraft in possession out of an order for 50. United has until August 5 to inspect the devices.
Meanwhile, All Nippon Airways – operator of 17 Dreamliners, the world's largest fleet to date — has removed the ELT device from two if its aircraft after inspections due to damaged wiring. Qatar Airways, which operates five 787 aircraft, said Friday that it has taken one out of service for an unspecified problem.
Boeing has invested at least $32 billion in order to develop the Dreamliner so far, and it's still unclear how much the myriad problems and delays with the aircraft has cost the company. Japanese carriers including ANA have indicated that they would seek some sort of damages related to the previous grounding of the aircraft, and Polish carrier LOT has also indicated that it wants compensation for losses.
"We are demanding from Boeing concrete sums that we have been able to calculate," LOT chief Sebastian Mikosz told Reuters. "Unfortunately, it's not possible to estimate all the losses to our image related to the loss of credibility among some of our customers."
Ribbeck Law Chartered, a Chicago law firm, is also in the early stages of bringing a lawsuit against Boeing on behalf of 83 people who were aboard the Boeing 777 that crash-landed at San Francisco International Airport on July 6. The court filing claims that the Asiana Airlines plane might have been caused by a mechanical malfunction of the 777′s auto throttle.
According to Ribbeck, the suit is not aimed solely at the crash itself but the evacuation, too. The law firm says that emergency slides opened inside the plane after the crash, resulting in injured passengers and blocked exits. Furthermore, some passengers had to be cut out of their seat belts with knives.
Still, Boeing's commercial airplanes segment has remained the backbone of the company. The segment pulled in revenue of $24.3 billion in the first half — 60 percent of the total — and earned $2.7 billion from operations. Commercial aircraft revenue and deliveries both increased 7 percent in the first half of 2013, with earnings from operations increasing 17 percent. Operating margins also increased from 10.1 to 11 percent.
Overall revenue climbed 9.05 percent on the year to $21.82 billion, beating the average analyst estimate of $20.78 billion. Adjusted earnings increased 31.5 percent on the year to $1.67 per share, beating the average analyst estimate of $1.58 per share.