Boeing to Add Jobs and 2 Dow Movers To Watch
The Boeing Company (NYSE:BA): Current price $12.33
South Carolina is seeing more Boeing expansion, as the company invests another $1 billion and creates 2,000 new jobs over eight years, according to the Associated Press. Governor Nikki Haley commented at an aerospace conference along with Boeing and state officials, that  "Boeing is now a part of the fabric of South Carolina. So this is family and when family does well, we all get excited." The state is allowing $120 million in incentives for upfront expansion costs like utilities and site preparation at Boeing's North Charleston manufacturing complex which currently employs around 6,000. The first of the company's 787 Dreamliners built in South Carolina were finished about a year ago.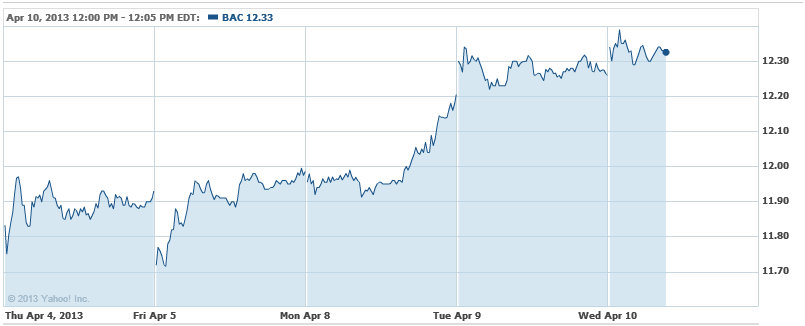 AT&T (NYSE:T): Current price $39.10
Six additional AT&T markets now have access to its 4-gigabyte LTE network, bringing its aggregate to 182, said the carrier, according to CNET. At the same time, seven current AT&T markets have secured expanded LTE coverage. The firm also revealed plans to bring the super-fast wireless connection to 77 additional markets by the end of summer. AT&T is hurrying to catch up to the market leader Verizon Wireless (NYSE:VZ), which offers LTE in almost 500 markets and intends to finalize up its deployment by the middle of 2013.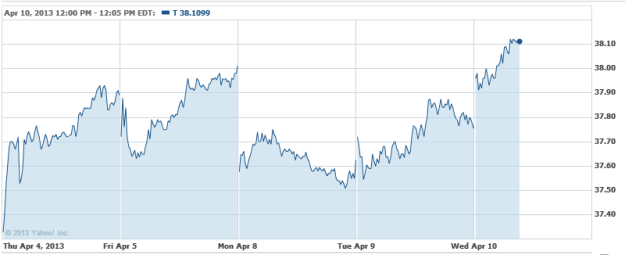 Bank of America Corporation (NYSE:BAC): Current price $12.33
Reuters reports that Bank of America Merrill Lynch has named former Goldman Sachs partner Luigi Rizzo as its chief of mergers and acquisitions for Europe, the Middle East, and Africa. Rizzo will join BofA in August, and will be based in London, reporting to Adrian Mee, the head of international M&A. Philip Noblet, who has been co-head of the EMEA M&A team since 2010, will become chairman of that division. Rizzo joined Goldman Sachs in 1993 and became a partner in 2008.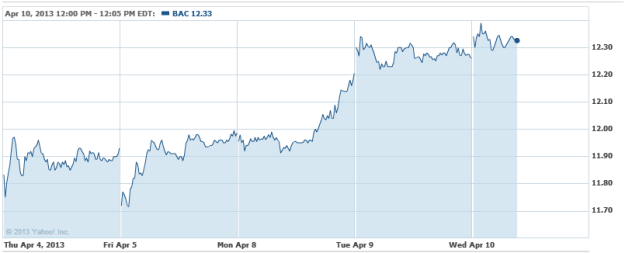 Don't Miss: Bernanke: U.S. Financial System Is Much More Resilient.