Boeing To Compensate Qatar Airways and 2 Other Dow Movers To Watch
The Boeing Company (NYSE:BA): Current price $91.42
Qatar Airways reports that it will receive compensation from Boeing for the grounding of its 787 Dreamliners, while it brings the aircraft back to service for the first time in three months. Chief Executive Akbar Al Baker commented "We will get compensation because we took airplanes we couldn't fly. Boeing understands that," before boarding the initial flight from Dubai to Doha, accompanied by reporters. Al Baker disagreed with the grounding decision back in January.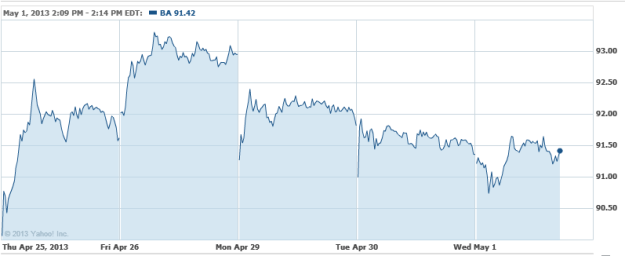 American Express Company (NYSE:AXP): Current price $68.44
American Express Company's board has approved a 3 cent, or 15 percent, raise in the quarterly dividend on the firm's common stock. The dividend was raised to 23 cents per common share, from 20, payable on August 9 to shareholders on record on July 5.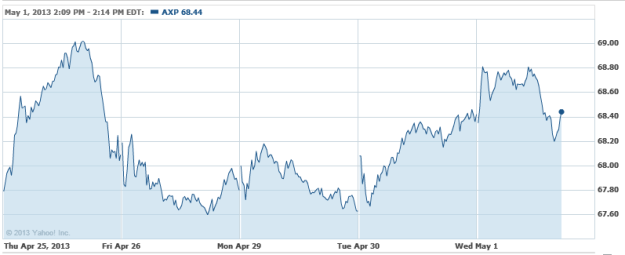 Cisco Systems (NASDAQ:CSCO): Current price $20.49
Cisco has announced new products based on its next-generation 802.11ac wireless networking standard, which offer data transfer speeds of as much as one gigabit per second, sufficiently fast to download significant amounts of Web content and stream video simultaneously. The  products are already being adopted around worldwide by universities, hospitals, law firms and other organizations, and should allow businesses to more easily support the increasing number of devices connected to their wireless networks and high-bandwidth applications, like HD streaming video, Web conferencing, and data backup and transfers.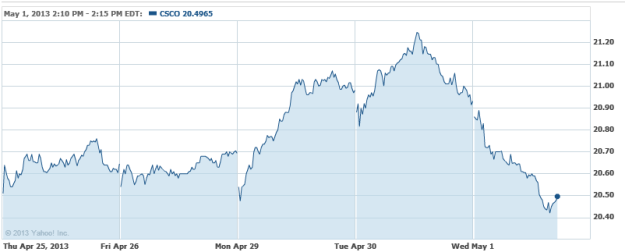 Investing Insights: Will eBay Move Higher?