Boeing to Employees: Sign Labor Contract or Risk Losing Work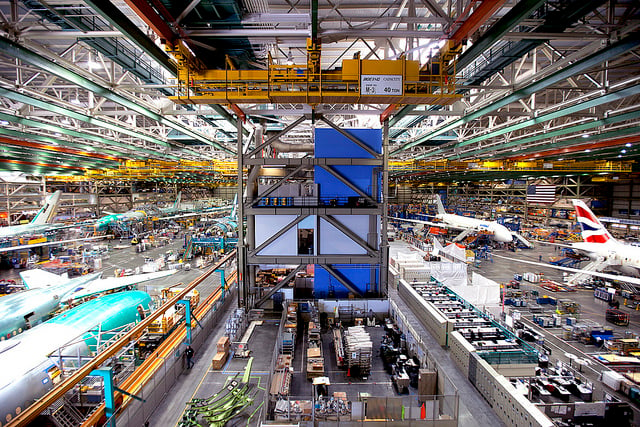 Boeing Co. (NYSE:BA) Commercial Airplanes Chief Executive Ray Conner is asking machinist union members to consider a new labor contract that would secure the construction of Boeing's newest jets in the Seattle area, Reuters reports.
According to a letter distributed on the factory floor last Friday, Boeing warned that its primary "competitor wants to take more than 60 percent of the market," referring to Airbus, which remains Boeing's most fierce rival. Boeing also explained that without the labor deal and a set of tax breaks, it would consider building its newest jets somewhere else.
"I urge you to take the time to fully understand this proposal, and to talk with your family to determine how this affects our future," Conner wrote in the letter.
But, on Thursday and Friday, union members rallied against the proposed labor deal, which union members complained had too many take-aways — the new deal calls for lower healthcare benefits and a new retirement plan, along with a separate agreement with state officials for tax and other incentives. According to The Seattle Times, a senior union official tore up a copy of the contract offer, calling it "crap."
At the center of the dispute is the manufacturing of Boeing's 777X — the successor to the planemaker's most profitable long-haul jet. The 777X would secure thousands of union jobs in the Seattle area as it competes with non-unionized workers in southern U.S. states.
"We chose to engage in Puget Sound first, but without full acceptance by the union and legislature, we will be left with no choice but to open up the process competitively and pursue other options for locating the 777X work," a Boeing spokesman said. "And if not ratified per the scheduled vote on November 13, we will begin taking the next steps."
The dispute is heightened by the potential of record orders for Boeing 777X at the upcoming Dubai Airshow. Additionally, the head of European group IAG said on Friday that it was very interested in adopting the 777X for Iberia and British Airways.
Investing Insights: Will Recent News Take Toll Brothers Higher?