Boeing Turns Focus to China and its Growing Aircraft Market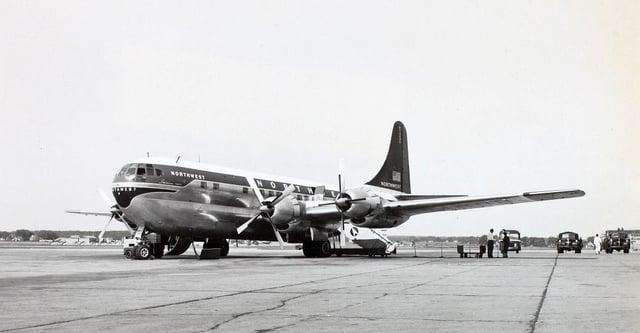 "The remarkable resilience of air travel is amply documented in more than 45 years of published editions of the Boeing Current Market Outlook," notes the company's 2012 through 2013 market outlook.
Even though the recovery from the 2008 financial crisis and recession has progressed slowly, and the economic outlook is far from rosy, American airlines have logged several, relatively profitable years, and that makes a big difference for the jet manufacturers like Boeing. The company believes commercial aviation has more than weathered its recent downturn and, even though shipping volumes remained flat through the first six months of 2013 putting the manufacturer on track to receive its fewest cargo-jet orders since the 2009 recession, Boeing has kept its outlook positive. The company expects world passenger traffic will grow 5.0 percent annually over the next twenty years and air cargo will grow 5.0 percent annually through 2032.
In its most recent market outlook, Boeing forecast a long-term demand for 35,280 new airplanes, worth $4.8 trillion. Of that total, the company expects that 14,350, or 41 percent, will replace older, less efficient airplanes, which will reduce the cost of air travel and decrease carbon emissions. The remaining 20,930 airplanes will "be for fleet growth, stimulating expansion in emerging markets and innovative airline business models." Additionally, 24,670 airplanes, or 70 percent of the new deliveries, will be for single-aisle jets, "reflecting growth in emerging markets such as China, and the continued expansion of low-cost carriers throughout the world."
According to Boeing's reading of the shape of the market, emerging markets — especially China — will be especially important for its future growth — much more important than domestic markets, despite the profitability. Currently, China is the second-biggest aircraft market in the world and is poised to overtake the United States as the world's single-biggest aircraft market sometime before 2032, meaning China is essential to the company's long-term global strategy.
The manufacturer expects China will need 5,580 planes, valued at $780 billion, in the next 20 years to support growing demand for travel and an eventual pick-up in shipping. That projected addition represents a tripling of China's fleet.
Boeing lifted its expectations for aircraft demand to respond to "strong economic growth and increased access to air travel," as Randy Tinseth, vice president of Marketing, Boeing Commercial Airplanes, was quoted in a press release issued after a company event in Beijing on Thursday. In particular, "tourism in China and intra-Asia travel will help spur demand," according to the press release.
China traffic is expected to grow at nearly 7 percent each year during the next two decades, while long-haul international traffic to and from China is forecasted to grow at an annual rate of 7.2 percent. The international growth will be primarily driven by passenger traffic between China and North America, Europe, the Middle East, Oceania, and Africa, and it is expected to result in demand for an additional 1,440 new fuel-efficient widebodies, such as the 787 Dreamliner, 777 and 747-8 Intercontinental.
"To compete in the long-haul international market, our Chinese customers are focused on growing their international networks, increasing their capacity and building resources," said Tinseth. "These trends will shape market demand for airplanes that have high efficiency, low operating costs, environmentally progressive technologies and a great passenger experience. We believe Boeing's current and future widebody families are perfectly aligned to meet those needs."
With data from China, Britain and the euro zone pointing to a global economic recovery that is gathering momentum, it seems likely that demand for Boeing's aircraft will continue to grow. In fact, the company's most recent estimate represents a nearly 8 percent increase over last year's two-decade estimate. "China is a key market for Boeing," Tinseth said in the release, and the country's growing demand for aircraft appears to support his assertion.
Of course, as one of the largest airplane manufacturers in the world, Boeing already has a sizable foothold in China. "Today, Boeing jets are the mainstay of China's air travel and cargo system," noted a press release issued after a company event in Beijing. "More than 50 percent of all the commercial jetliners operating in China are Boeing airplanes."
The company's comments also served to highlight the importance of China's economic output in the construction of its aircraft. "Some 7,000 Boeing airplanes fly throughout the world with integrated China-built parts and assemblies," noted the release. "China has a component role on every current Boeing commercial airplane model – the 737, 747, 767, 777, as well as the world's newest and most innovative airplane, the Boeing 787 Dreamliner."
Follow Meghan on Twitter @MFoley_WSCS