Boeing Unveils More Dreamliner Plans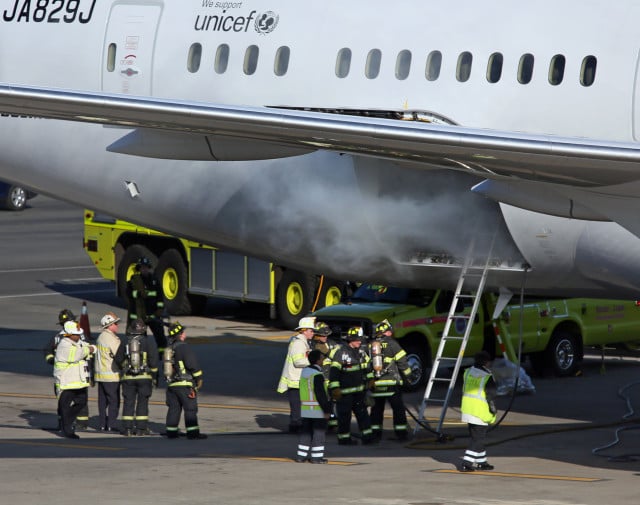 Despite running into problems, as shown above, with some of the current Dreamliners, Boeing (NYSE:BA) is pushing forward with the line. On Saturday, the aerospace manufacturer revealed the Dreamliner 787-9 — the latest version of its Dreamliners — which is expected to be delivered to Air New Zealand in mid-2014.
According to an August 24 statement by Julie O'Donnell, Boeing Airplane Development Communications, the new 787-9′s are 20 feet longer than the 787-8 and will be able to hold 40 more passengers while traveling an additional 300 nautical miles. The 787-9 also benefits from 20 percent less fuel use and 20 percent lower emissions compared to similarly sized airplanes.
The new 787-9 will also feature a set of improvements that benefit fliers in a more immediate way: the new jetliners will have large, dimmable windows, bigger overhead bins, and a smoother overall ride.
The new Dreamliner has spurred increased interest for Boeing's 787 flight simulators and Boeing recently unveiled a new training facility at Miami International Airport. While there are 787 training facilities all over the world, including Singapore, Shanghai, and London, the Miami training center is the largest in the world.
The 787 full-flight simulators sport a replica of the 787 cockpits with LCD video screens displaying images of Miami airspace in stunning detail. The simulator introduces various scenarios to pilots in training, including thunderstorms, electrical issues, or loss of hydraulic systems.
Boeing is banking on the new 787-9′s and training facilities to begin healing the damage done to the company's reputation during the past year — especially when it comes to the popular Dreamliner fleet. In January, the entire line of Dreamliners was grounded for four months following a battery fire on an All Nippon Airways flight.
While the ban was lifted in April following a Federal Aviation Administration investigation that approved Boeing's fixes, the earlier vote of no confidence for the aircraft continued to plague the airplane manufacturer.
Sherry Carbary, vice president of Boeing Flight Services, explained, "You look at the pilots that were training 30, 40 years ago. They would sit in a classroom with earphones in, reading manuals," Carbary said. "The kids today … they want it to be interactive, digital."