Boeing Woes with 787 Continue, Telefonica Sells Subsidiary, and 3 More Hot Stocks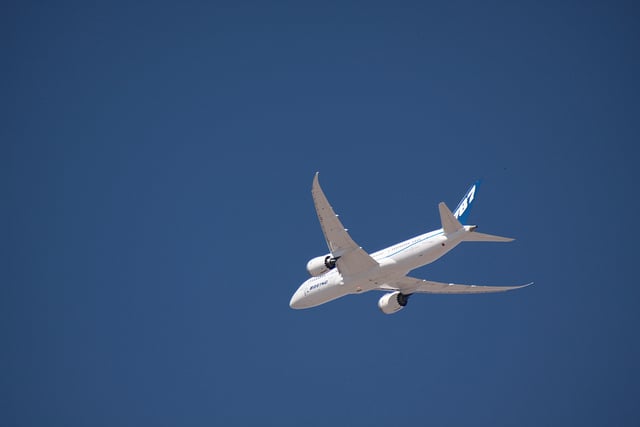 Boeing Co. (NYSE:BA):  The aircraft maker is having more and more problems with its 787 Dreamliner plane, as technical problems forced the second emergency landing in a week on Sunday. Boeing is down more than 3 percent amid news that United Airlines (NYSE:UAL) flight 94 was forced to land on Sunday due to a 'break indicator issue'. Earlier last week a flight from Denver to Tokyo was forced to land in Seattle due to an oil filter issue.  "Following standard operating procedures, as a precautionary measure, the flight landed in emergency status," the airline said. Both of the incidents last week occurred on 787s owned by United.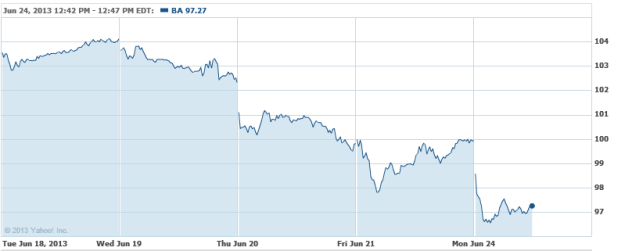 Telefonica (NYSE:TEF): Telefonica's Irish unit has been bought by Hong Kong based Hutchinson Whampoa Ltd. for 780 million euros, in cash. Hutchinson's Ireland division Three Ireland will offer another 70 million euros if the company proceeds to meet certain performance goals. Three Ireland is currently the third largest wireless carrier in Ireland, and with its acquisition of Telefoncia's O2 network, it will increase its market share to 37.5 percent.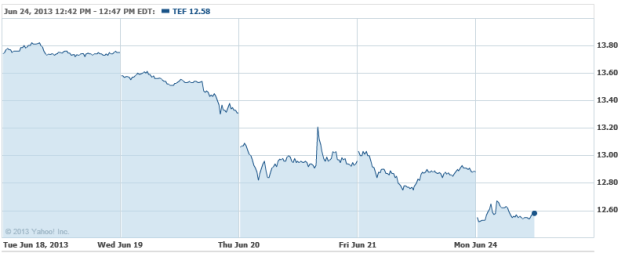 Walgreens (NYSE:WAG): Despite optimism regarding Walgreens' upcoming earnings report on Tuesday, brokerage Cantor Fitzgerald has downgraded the company from a buy to a hold. Analysts are expecting sales from the retail pharmacy to reach $0.90 a share, up from $0.62 last year. That is down only  from earlier this year, when the projections were slightly higher, but revenue is expected to be up 4 percent this year as well at 18.4 billion.

Yum! Brands, Inc. (NYSE:YUM): Yum brands is breathing a sign of relief over the news that the bird flu has slowed down in China this year, as the companies under the Yum! umbrella had been hit hard over concerns of contaminated chicken which interfered with the company's operations. However, researchers maintained a cautious tone, as the flu, H7N9 killed around one-third of hospitalized patients who were infected. A total of 131 infections have been recorded since February, with 39 of them being fatal.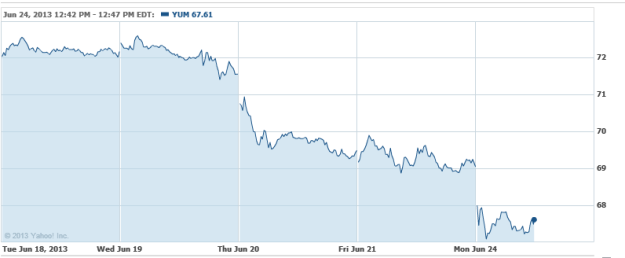 Don't Miss: Can Southwest Fly Past Its Computer Troubles?