Boeing's 777X Could Soon Find a New Home State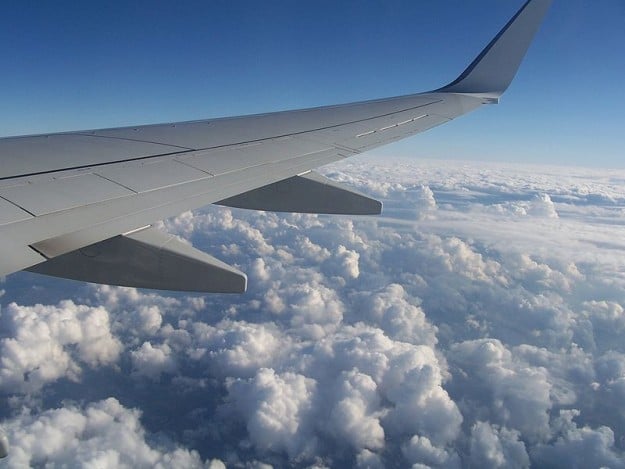 The question of where Boeing's (NYSE:BA) 777X production will land continues to be a hot topic in the weeks since the fallout between Boeing and the Washington state International Association of Machinists over perceived slights in a new contract. With the proposal deadline set to arrive on Tuesday and a final decision expected to be announced in early 2014, states are scrambling to offer incentive packages that will lure the planemaker for the production of the next generation 777 aircraft.
"We have gotten a tremendous response, and it's obviously created a lot of interest and a lot of excitement," says Boeing spokesman Doug Alder. But much of that interest has to do with Boeing's considerable bargaining position in the current economy, where top manufacturing jobs are increasingly hard to come by. Still, that hasn't stopped states from rolling out the red carpet as the production of Boeing's 777X is being viewed as a huge coup for whatever state manages to sway the planemaker.
According to Reuters, Missouri, Alabama, California, South Carolina, and Georgia are currently in the hunt to lure the production of Boeing's 777X with extensive incentive packages, and there are sure to be other states to offer similar deals when Tuesday's deadline arrives. In Missouri, lawmakers are meeting in a private session to discuss tax cuts and other benefits for Boeing. Other states are likely doing the same and will continue discussions up until Tuesday's deadline.
In Missouri, lawmakers have crafted an incentives packages that could be worth up to $1.7 billion over 23 years, provided Boeing creates 8,000 jobs in the region. Incentives include tax breaks for factory construction, job training, and debt financing. Reuters points out that while this number is much lower than the $8.7 in tax incentives offered by Washington state, other costs such as energy, wages, taxes, and shipping can vary widely from state to state, making a comparison strictly between tax breaks impractical when considering the competitiveness of states.
Other states are likely to have similar offerings, though they haven't been as straightforward with potential deals as Missouri. In Alabama, officials are pitching Huntsville — an area that already has a sizable Boeing presence. California's Office of Business and Economic Development will be launching a tax-credit program in January that Boeing will be eligible for if it were to come to the state. California will also offer tax credits for research and development, along with exempting equipment purchases from sales tax, in 2014.
South Carolina is likely the front-runner for a Boeing move if it were to occur. A new land deal is set to double the size of Boeing's main campus in the state and the planemaker has already invested about $1 billion there with an additional $1 billion and 2,000 workers set to be added over the next eight years. In November, Boeing began construction on a 225,000 square-foot propulsion center that will have a large role in the production of the 737 MAX, Reuters reports.
However, the widespread interest from states around the country doesn't mean that Washington is out of the hunt — especially given the state's $8.7 billion in tax incentives that lawmakers passed last month. Analysts tell Reuters that it seems to make the most sense for Boeing to stay in Washington, even if highly publicized clashes between Boeing and the International Association of Machinists have made this result harder to come by. Washington state is the home of the majority of Boeing's production of commercial aircraft, including the 777, which makes some analysts believe that the costs associated with moving production of the 777X could play a huge role in the final decision. But, analysts have also noted that Boeing appears willing to leave money on the table in order to secure increased bargaining power.
Don't Miss: Boeing's 777X Project Offers Enticing Economic Perks.