Boeing's 787 Woes Return, GE Plays Musical Executives, and 3 More Hot Stocks
Boeing Co. (NYSE:BA): Just when things were starting to flow its way, Japan's All Nippon Airlines has reported that it ditched a flight after one of the engines on a member of its 787 Dreamliner failed to start. It's the third cancelation for ANA's 787 program this week, after the planes were grounded for four months due to a faulty battery system.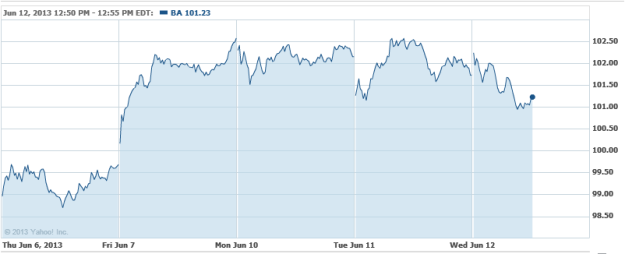 General Electric (NYSE:GE): GE has conducted a big shuffle among its management, as it has named CFO Keith Sherin as Chairman and CEO of GE Capital, as a replacement for Mike Neal, as he is stepping down. GE Capital CFO Jeff Bornstein will replace Sherin as CFO of the parent company — a good choice, since Sherin has been on GE Capital's board for 14 years and well versed with the financial arm's ins and outs.

ExxonMobil Corporation (NYSE:XOM): The success of Myanmar as becoming the shining light in Asia will depend largely on its natural gas assets, as its opening to foreign investment has been compared to the fall of the Berlin Wall and the start of an economic growth story to emulate Vietnam. Exxon and others are scrambling to find a place in line for its blocks, as the country is estimated to possess about $75 billion worth of fuel.

Ulta Salon, Cosmetics & Fragrance, Inc. (NASDAQ:ULTA): A better than expected Q1 has sent shares surging over 15 percent, fueled by an increase in guidance for Q2. Sales and EPS rose 22.9 percent and 20.4 percent year-over-year respectively, as comps grew a healthy 6.7 percent. The company opened 28 new stores during the period, and repurchases 500,500 shares of stock. CEO Dennis Eck said he is "pleased" and calls the results "better than expected."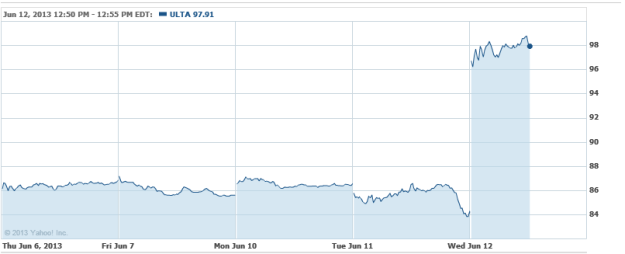 Celgene Corp. (NASDAQ:CELG): The company's board has authorized the repurchase of up to an additional $3 billion worth of shares, after having exhausted a previous $2.5 billion share buyback program. Year to date, the company has repurchased $1.8 billion in stock.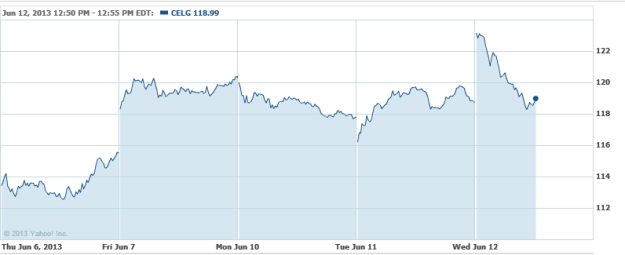 Don't Miss: Why Did Boeing Raise Growth Expectations?