Boeing's Been a Smooth Ride for Investors Despite Dreamliner Drama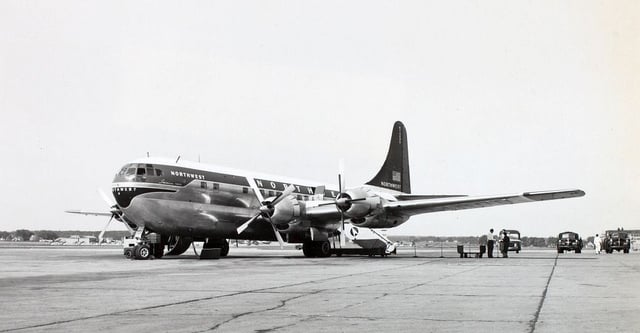 Boeing (NYSE:BA) climbed as much as 2 percent in morning trading Wednesday after reporting better-than-expected second-quarter results. Revenue climbed 9.05 percent on the year to $21.82 billion, beating the average analyst estimate of $20.78 billion. Adjusted earnings increased 31.5 percent on the year to $1.67 per share, beating the average analyst estimate of $1.58 per share.
Boeing has had a surprisingly good year so far, considering the issues it faced with the 787 Dreamliner and a few miscellaneous — though highly public — malfunctions with other aircraft. Most recently, the landing gear of a 737-700 flown by Southwest (NYSE:LUV) collapsed during landing. Shortly before that, a 777 operated by Asiana Airlines crash-landed at San Francisco International Airport.
Still, Boeing's commercial airplanes segment has remained the backbone of the company.
Boeing's commercial aircraft segment pulled in revenue of $24.3 billion in the first half — 60 percent of the total — and earned $2.7 billion from operations. Commercial aircraft revenue and deliveries both increased 7 percent in the first half of 2013, with earnings from operations increasing 17 percent. Operating margins also increased from 10.1 to 11 percent.
If commercial aircraft is Boeing's right-hand segment, then defense, space, and security is the company's left. It pulled in $16.3 billion in the first half of the year, about 40 percent of total revenues but down 1 percent on the year. Boeing military aircraft revenues took the hardest hit, with a 5 percent loss. Network and space systems revenue increased 5 percent in the first half to just over $4 billion.
Total BDS earnings from operations increased 8 percent in the first half of the year to $1.6 billion. Operating margins increased 0.8 percentage points to 9.9 percent. Margins at the growing network and space systems unit was 6.7 percent.
"Overall, our strong first-half performance and positive outlook allows us to raise our 2013 earnings and revenue guidance," Boeing Chairman, President, and CEO Jim McNerney said in a press release, "and our team remains intensely focused on execution, productivity and quality to meet our customer commitments and further drive growth."
For fiscal 2013, Boeing is now guiding revenue in a range between $83 and $86 billion. Core earnings are expected in a range between $6.20 and $6.40 per share. The pace of commercial airplane deliveries — 306 in the first half — is expected to increase, with between 635 and 645 deliveries for the full year.
Lockheed Martin (NYSE:LMT), which competes for some of the same government contracts that Boeing seeks, also reported strong second-quarter earnings. Net sales decreased 4 percent on the year to $11.4 billion but still beat the mean analyst estimate of $11.13 billion. Earnings increased 11 percent to $2.64 per share, beating the mean analyst estimate of $2.20 per share. Net earnings increased 10 percent to $859 million.
Lockheed increased its earnings per share forecast for the year from a range between $8.80 and $9.10 to a range between $9.20 and $9.50. Its revenue forecast remained unchanged in a range between $44.5 and $46 billion.
Here are Boeing's earnings slides for investors.
Don't Miss: GM's New Trucks Will Launch with a Touch of Experience.