Boeing's Japan Troubles Nearly Over, Alcatel-Lucent Faces Crisis, and 3 Hot Stocks
Boeing (NYSE:BA): Japan is poised to lift the ban on Boeing's 24 787 aircraft owned by All Nippon Airways, which have been grounded since January following to separate overheating issues with the plane's battery system. Flights may resume once the FAA has signed off on the airworthiness directive that lifts the ban, which could be executed on Friday.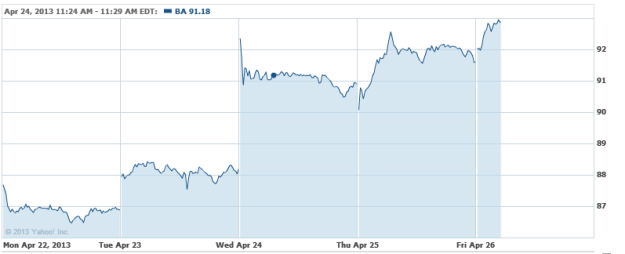 Alcatel Lucent (NYSE:ALU): Following its fourth consecutive quarterly loss in a row, new Chief Executive Officer Michel Combes is under increasing pressure to complete a full strategy review. The company has lost roughly half a billion euros from its cash pile, and increasing the company's free cash flow will be a likely priority for its new chief. However, Jefferies analyst George C. Notter still finds significant risk in the company's immediate and even long-term balance sheets, even though the company's stock grew 8.5 percent this year following a three year slide.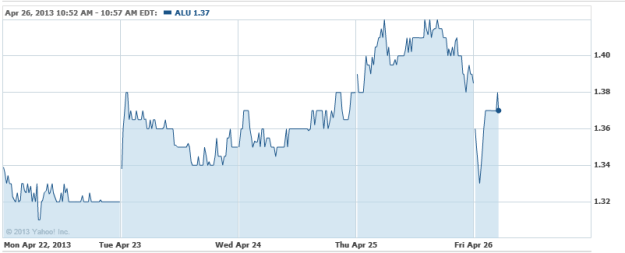 Avanir Pharmaceuticals (NASDAQ:AVNR): Stocks are soaring today following a recommendation from the Committee for Medicinal Products for Human Use, which gave NUEDEXTA approval for use in Europe. "The positive opinion from CHMP and recommendation for a broad PBA label for NUEDEXTA is a key step in the regulatory process toward having the first and only evidence-based treatment for PBA approved in the European Union," said Dr. Joao Siffert, chief scientific officer of Avanir. PBA, or the pseudobulbar affect, is a neurological condition that results in uncontrollable crying or laughing.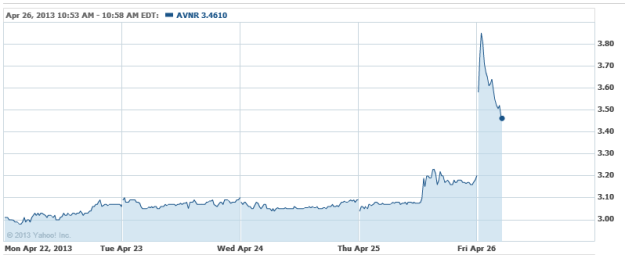 Nokia (NYSE:NOK): Nokia has scheduled a London event for its next generation Lumia flagship phone announcement. The event is to take place on May 14, and the phone is rumored to have a larger screen — possibly 5 inches — and the gargantuan 41 megapixel PureView experience, first seen in the 808 PureView over a year ago and powered by Symbian. Nokia is needing to step up its game in the smartphone realm, having faced huge challenges remaining competitive in the global market.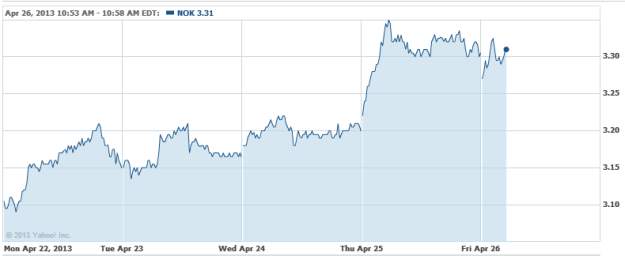 Burger King (NYSE:BKW): Though facing significant revenue declines, the final numbers fell above what analysts were anticipating, and the company beat projections with both earnings and estimates. Earnings of $0.17 beat but $0.01, while revenue of $327.7 million — a year-over-year drop of 42 percent — beat estimates by $9.03 million. Significant cost cuts helped the company's bottom line, as total operating costs and expenses fell a substantial 54 percent. Still, comparable growth was down, with weaknesses felt in the U.S., Latin America, and Canada.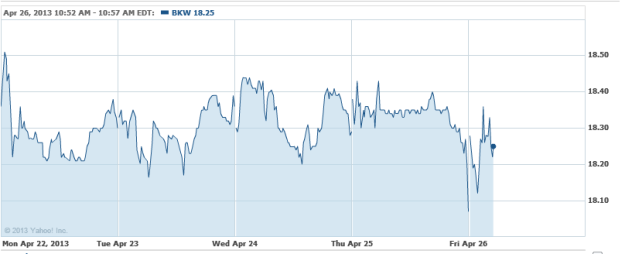 Don't Miss: Is This GDP Growth Surprising?