Boeing's Large Plane Demand Slows and 3 Other Hot Stocks
Boeing Airlines (NYSE:BA): The Everett, Washington-based plane manufacturer has adjusted production of the 747-8, its largest offering, from two planes per month to 1.75, citing decreasing demand for the gigantic aircraft. The company expects long-term average growth in the air cargo market to resume in 2014, and forecasts a demand for 790 large airplanes (such as the 747-8) to be delivered worldwide over the next 20 years, it said.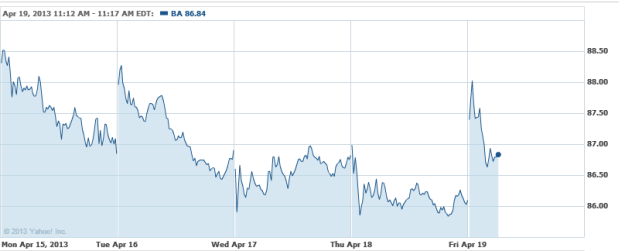 Coach (NYSE:COH): Coach, Inc. has been downgraded from Outperform to Neutral, sending its stocks into a slide in pre-market trading on Friday. Baird, which initiated the downgrade, said, "Our annual handbag survey suggests continued market share pressure" as the reason behind the downgrade. Coach's stock has since rebounded from its skid this morning.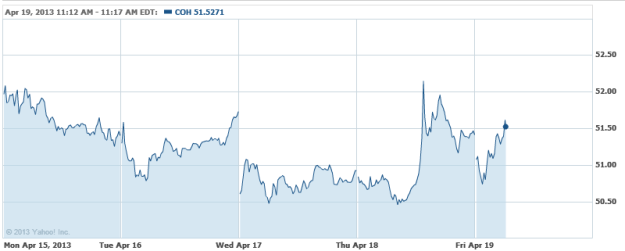 E*Trade (NASDAQ:ETFC): Though earnings fell in line, E*Trade's revenue fell significantly flat at $420 million, $18.38 million below estimates. Earnings of $0.12 were consistant with projections. The results were enough to spur ISI Group to upgrade the company, from Neutral to Cautious, remarking that "overall, the results were encouraging and indicate good fundamental progress, though some headwinds remain that should make 2013 & 2014 Consensus still difficult to achieve."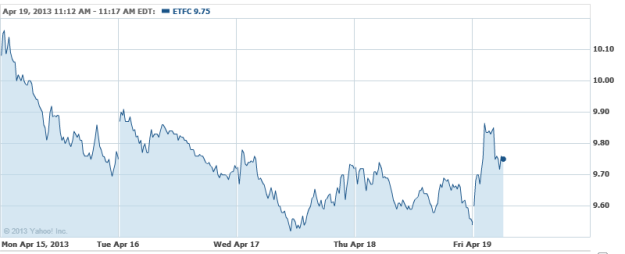 Rockwell Collins (NYSE:COL): The company nailed projections, falling in-line with both earnings and revenue. Earnings per share of $1.17 represent a 7 percent growth over the same period of 2012, and net income of $161 million remained unchanged. "Second quarter results were consistent with our expectations and I continue to feel very good about the company's operating performance given the overall economic conditions and a dynamic defense market environment," said CEO Clay Jones, who also announced his retirement effective July 31st, 34 years after signing on with the company.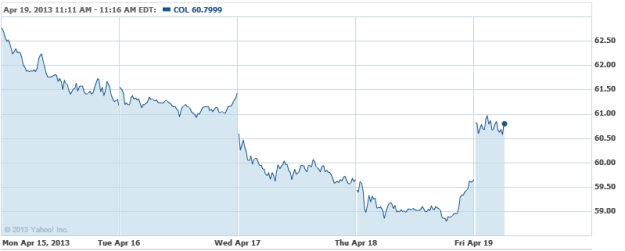 Don't Miss: Rumored iWatch Already Has Interested Customers.