Boeing's Next Dreamliner Production Location Remains Undetermined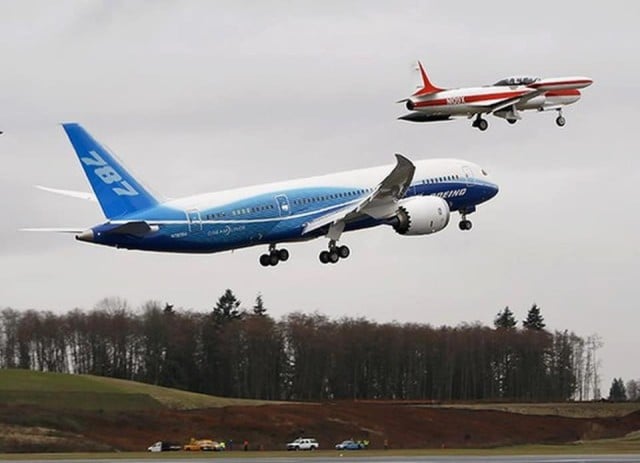 A Boeing (NYSE:BA) spokeswoman confirmed Monday that the company has in fact delayed its decision regarding where it will build its next 787-10 Dreamliner jets. Jack Jones, the vice president and general manager of Boeing South Carolina, said late last year that the announcement of where the plane would be built would come in the first quarter of this year.
"We're just really weighing all of our options right now," Candy Eslinger told Reuters when asked why the decision had been pushed back. It will, she added, be made at some point this year. Boeing's South Carolina facility has thousands of orders on backlog and was forced to hire more machinists and quality control personnel last year.
The plant, which makes the 787 and the longer 787-9, is seeing its production ramp to work its way through the production bottleneck, which is expected to take between six months and a year to clear out, according to an anonymous source who spoke with Reuters in January.
The craft sections and fuselages are constructed in South Carolina before being moved to Boeing's Everett, Washington, facility for final assembly. Boeing said in the past that South Carolina's goal is to build three fully assembled 787-8s a month by midyear and begin performing final assembly on the 787-9 in the fall.
On the topic of the 787, Boeing Chief Operating Officer Dennis Muilenburg said earlier this week to Reuters that the company "remains very confident" about the projected $25 billion worth of deferred costs for the Dreamliner.
Muilenburg said that the deferred cost balance will begin to be reduced as Boeing hits its goal twelve-per-month production rate for the 787, which should come about halfway through 2016.
More From Wall St. Cheat Sheet: