Boeing's Production is Looking Up and So Is Its Stock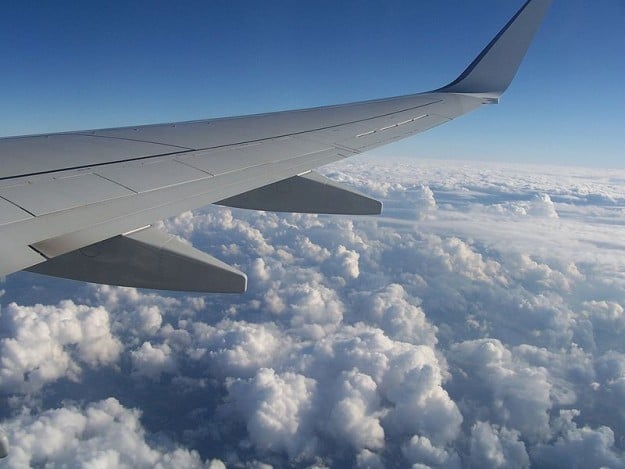 Boeing (NYSE:BA) announced last Wednesday that it had finished modifying all 50 of the 787s that were grounded last January due to the fire risk of its lithium-ion batteries, effectively putting a bookend on the difficulties that have consumed much of the company's attention for the past several months. Now, the jet manufacturer is focusing its energy on increasing production and accelerating a series of new planes scheduled to be designed, built, and delivered before the end of the decade.
Chief among these new planes is the 737 Max, Boeing latest version of its popular single-aisle jetliner. Vice President and General Manager of the 737 program Keith Leverkuhn told The Wall Street Journal Thursday that the plane will hit a key production milestone in July when the company finishes designing the jet's major features.
The jet manufacturer has said that the 737 Max will improve fuel efficiency by 13 percent compared to jets currently in the air, an enhancement made possible by new CFM International engines — joint venture between Safran and General Electric (NYSE:GE). The company first promised to improve its planes' efficiency when it launched the initial iteration of the jet with an order from Southwest Airlines in December 2011. Since then, the plane maker has slowing been unveiling small tweaks to the aircraft in order to deliver on that promise.
So far, investors have shown confidence in Boeing's design moves; shares have gained 30 percent since March and hit a 52-week high of $101.47 on Tuesday.
But the competition will not let Boeing take the crown in fuel-efficient commercial aircraft so easily. In October 2015, Boeing's rival Airbus is scheduled to deliver its own redesigned, small jetliner known as the A320neo, where "neo" stands for new engine option. Airbus, a unit of European Aeronautic Defence & Space Company, has sold more than 2,000 of its updated single-aisle planes so far. In comparison, Boeing has sold just 1,400, approximately. As these numbers would suggest, airlines' demand for more fuel-efficient commercial aircraft have pushed production rates to record levels for both Boeing and Airbus.
Boeing expects to deliver 42 current generation 737s per month beginning in 2014.
Despite the problems the company experienced with the Dreamliner, demand exists for that jet as well. Singapore Airlines announced an order for 30 of Boeing's 787-10X aircraft, a stretched version of the Dreamliner. This airline is the first company to formally commit to a purchase of the new jet, which Boeing has not formally launched. However, the order is conditional on that event, which is expected to occur at the biennial June exhibition in Paris.
A major update to Boeing's long-range 777 jetliner is also on the company's agenda.
Don't Miss: Ford's Big Gamble: Spread SUV Love Around the World.
Follow Meghan on Twitter @MFoley_WSCS