Boeing's Rally, Facebook's Mystery Event, and a Global Outlook: Market Recap
The U.S. equity markets closed up today on Wall Street, breaking a two-day losing streak. Earnings season has arrived, and investors are turning up their collars against economic headwinds and political gamesmanship in Washington to focus on fundamentals. So far, they apparently like what they see.
At the close: DJIA: +0.46%, S&P 500: +0.27%, NASDAQ: +0.45%.
On the commodities front, WTI Oil (NYSE:USO) was effectively flat at $93.16 per barrel. Brent dropped about 0.27 percent to $111.64 per barrel. Precious metals were down, with Gold (NYSE:GLD) falling 0.28 percent to $1,657.50 per ounce, and Silver (NYSE:SLV) falling 0.36 percent to $30.36 per ounce. Yields on the 10-year T-bill fell 1 basis point to 1.859 percent.
Here's your Cheat Sheet to today's top stock stories: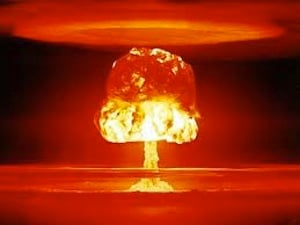 Spectrum has become an asset so valuable that it is now seen as an equivalent to gold, oil, and water, stated Dish Network's (NASDAQ:DISH) Chief Executive Officer Joe Clayton at the Consumer Electronics Show in Las Vegas on Tuesday. Just as those commodities have sparked battles throughout human history, the finite supply of spectrum has prompted a confrontation between pay-TV provider Dish Network and wireless communications provider Sprint (NYSE:S) over the spectrum holdings of Clearwire (NASDAQ:CLWR)… (Read more.)
Start 2013 better than ever by saving time and making money with your Limited Time Offer for our highly-acclaimed Stock Picker Newsletter. Get our fresh Feature Stock Pick now!
Since Royal Dutch Shell's (NYSE:RDSA)(NYSE:RDSB) offshore Alaska drilling rig, the Kulluk, ran aground 300 miles southwest of Anchorage on the night of December 31, environmentalists, lawmakers, and shareholders alike have questioned the wisdom of Arctic energy programs. While Shell successfully rescued the stricken rig without any oil spills or leaks, the escalating concerns have prompted the U.S Interior Department to assess the challenges of oil and gas exploration in Alaska's Arctic waters… (Read more.)
Boeing's (NYSE:BA) 787 Dreamliner has made headlines all week after one caught fire at Logan Airport in Boston on Monday night. Investors put tremendous selling pressure on the stock on Monday and Tuesday, pulling it down 2.01 percent and 2.63 percent, respectively. On Wednesday, investors who think that the market failed to check its emotions at the door, jumped on the dip, and bid the price back up over 3 percent… (Read more.)
Facebook (NASDAQ:FB) climbed over 4 percent in heavy intraday trading on Wednesday, breaking $30 per share for the first time since July 2012. Investors are bidding the stock up ahead of a January 15 event announced late Tuesday that has so far been shrouded in secrecy, but which some are expecting to be a significant product announcement… (Read more.)
Jeff Gundlach, bond legend and founder of DoubleLine Capital, held his first conference call and presentation of the year last night. The event revealed his outlook on the global economy and various issues for 2013. We've assembled a Cheat Sheet to Gundlach's "Year of the Snake" presentation… (Read more.)
Don't Miss: Did Washington D.C. Make the U.S. Pessimistic?