Boeing's Record-Breaking Order, Sony Sells Over 1M PS4s: Morning Buzzers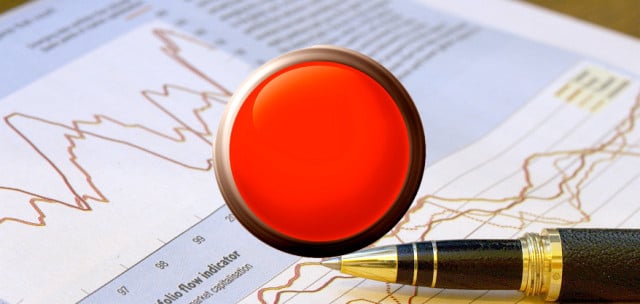 U.S. stock futures rose on Monday morning, a sign that the market could be heading into its sixth straight week of gains. Investors are still feeling fairly confident that the Federal Reserve will wait until March to begin cutting back on its bond purchases, but are waiting on data on manufacturing and retail sales to be released this week to get a better picture of the health of the economy.
Futures at 8:30 a.m.: DJIA: +0.28%, S&P 500: +0.14%, NASDAQ: +0.03%.
Here's your cheat sheet to what's buzzing .
Boeing Co. (NYSE:BA) has secured orders for $95 billion worth of its 777X jets, which were debuted at the Dubai Airshow. The record-breaking sum is the largest product launch by dollar value in commercial plane history and represents orders for 259 units from four different airlines. Boeing received orders for the new craft from Emirates, Lufthansa, Qatar Airways, and Etihad Airways. The New York Times reported that the orders show how airlines in the Middle East and Asia are quickly growing and spending money on new aircraft. In addition, Boeing is considering sites outside Washington state for the production of the new craft, as the machinists union in Washington rejected Boeing's contract offer.
Sony Corp. (NYSE:SNE) sold 1 million units of its new PlayStation 4 video game consoles within the first 24 hours the device was on sale, according to a report from Reuters, giving Sony a big boost before Microsoft Corp. (NASDAQ:MSFT) releases its competing Xbox One on Friday. Sony is counting on the console to help revive its consumer electronics business. The company previously said that it received 1 million preorders for the devices, and it expects to sell 5 million units through March.
General Electric Co. (NYSE:GE) is also benefiting from Boeing's huge 777X orders, as GE makes the engines that power the aircraft. According to a press release from the company, General Electric received a record $26 billion in orders for its new GE9X jet engine at the Dubai Airshow. Emirates accounted for $11 billion of that figure alone. The company says the new engine "will be the largest and most fuel efficient engine GE has ever designed and manufactured and the rising number of orders for the engine-aircraft combination serve as a testament to the confidence our customers have in the product."
Bank of America's (NYSE:BAC) lawyers are due to make closing remarks in court on Monday as to why a $8.5 billion settlement related to the selling of bad mortgages should be approved, according to a report from Bloomberg. In opposition to the settlement is American International Group (NYSE:AIG), which has pointed out that investors lost more than $100 billion on the mortgages. If the settlement is rejected, it would leave Bank of America vulnerable to lawsuits from investors affected by the losses. Bank of America has already paid $50 billion in legal claims related to the bad mortgages.
Follow Jacqueline on Twitter @Jacqui_WSCS
Don't Miss: Boeing and Airbus Duke it Out for Sales at the Dubai Airshow.