BofA Catches a Legal Break, UBS's Puerto Rican Leverage Problem, and 3 More Hot Stocks
Bank of America (NYSE:BAC): "While Bank of America has chosen to work with us to take the steps required to adhere to their commitments, Wells Fargo (NYSE:WFC) has taken a different path," said New York Attorney General Schneiderman while announcing his expected lawsuit against the Wells Fargo. Schneiderman will be backing off Bank of America, as the bank has "agreed to beef up its compliance measures to better meet the requirements agreed upon as part of last year's settlement," Fox News reports.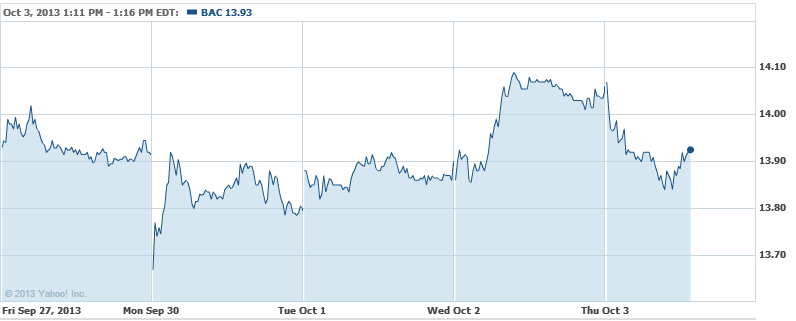 UBS AG (NYSE:UBS): The affluent have long flocked to Puerto Rico, but for more than its beaches: Many enjoy sheltering their millions of dollars in the tax-easy environment, and UBS is allegedly only too happy to oblige. So happy, in fact, that it may have outdone itself when it then reportedly encouraged clients to borrow on top of that, upping leverage even more. "When you add leverage on top of leverage, and then add more leverage, it usually doesn't end well," Thomas Ajamie, a lawyer who represents clients in these sorts of cases, said, according to Seeking Alpha. Margin calls and investigations are now taking place; one broker has already been put on leave.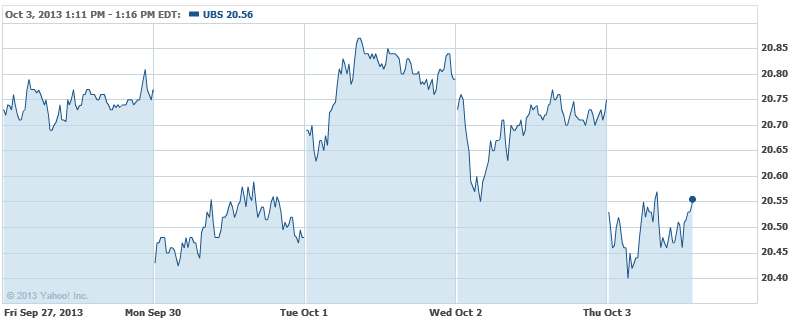 Domino's Pizza Inc. (NYSE:DPZ): Domino's has been slapped with a downgrade to Perform from Oppenheimer, down from its previous rating of Outperform.  The firm says it remains impressed with the execution of Domino's' management but would like to see the pizza chain's growth rate catch up to its valuation.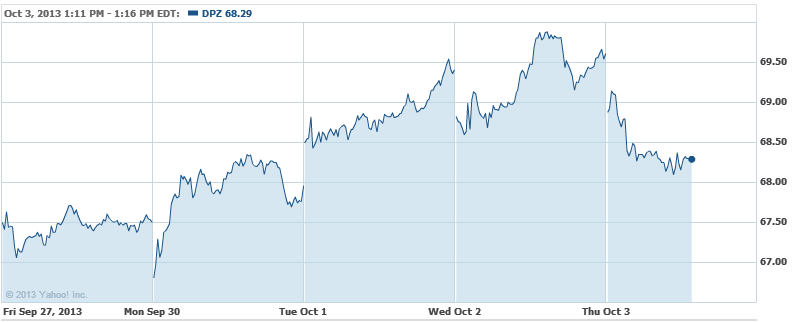 Walgreen Co. (NYSE:WAG): Barrington has upgraded Walgreen to an Outperform rating from Market Perform, as the firm is convinced that the drugstore chain is well ahead of expectations of the synergies that Walgreen promised with the Alliance Boots acquisition.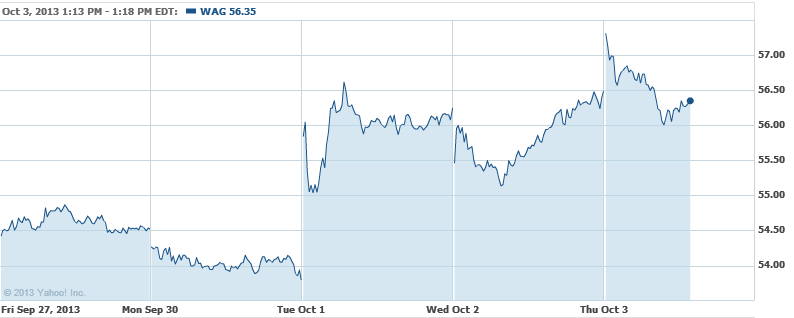 eBay (NASDAQ:EBAY): eBay's payment processing child, PayPal, will partnering with select retailers to provide free two-day shipping within the U.S. for a limited time on purchases paid via the service. Among the partners are Levi's, Sports Authority, Aeropostale, and iRobot; however, there is no word on eBay's plans to expand the test or eventually offer some kind of permanent service to go head-to-head with Amazon's Prime.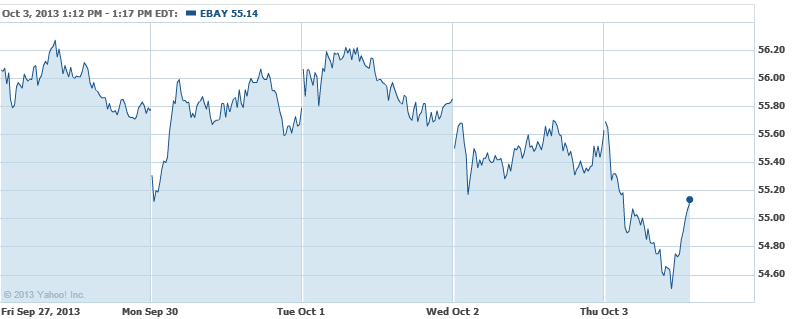 Don't Miss: Are Shutdown Concerns Hitting Investors Now?