BofA Expands Mortgage Business to Recapture Lending Crown
The financial crisis left an indelible mark on the financial landscape of the United States, a mark that is darker on the mortgage business than on any other aspect of the finance world. Not only have countless lawsuits been brought against banks for they way they handled mortgages and mortgage-backed securities, but new regulations have sprung up to prevent a similar crisis.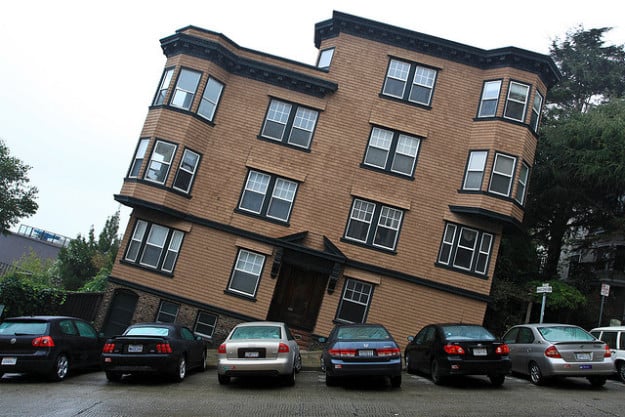 In the wake of the financial crisis, banks looked to shrink their riskier operations in order to appease shareholders and regulators, an effort that was also aimed at cutting costs to offset the hugely expensive settlement bills. But now is the time for expansion, or so it appears.
Bank of America (NYSE:BAC), which spent more than $45 billion to settle disputes tied to defective mortgages and foreclosures, has been among the most aggressive cost-cutters in the financial sector. However, a consequence of Chief Executive Officer Brian Moynihan's plan to save $8 billion a year, the bank dropped from being the biggest U.S. mortgage lender in 2008 to the fourth biggest last year. While cost-cutting is still a goal, Bank of America, and lenders around the world, are now looking to boost revenue as a means to compensate for sluggish loan growth and finance new capital requirements.
To accomplish that mission, Bank of America is expanding its mortgage operations. After all, Moynihan said in March that the bank has finished paying the "lion's share" of costs tied to faulty mortgages, which had tied up a large percentage of its resources.
However, because the financial institution wants to rebuild its share in the U.S. mortgage market at a low costs, the expansion will not be taking place in the U.S. Sources familiar with the bank's plans told Bloomberg that it has opened a unit in India to review home-valuation reports. Workers in the new Bangalore office follow checklists to ascertain whether appraisals are complete, the sources added. Bank of America also eliminated jobs of licensed workers at its LandSafe business, the appraisal division of the company, which made $78.7 billion in loans last year.
"One of the biggest problems in the mortgage business is all the paperwork involved, and how do you engineer it to reduce the bottlenecks," Bert Ely, an independent banking consultant, told the publication. "With offshoring, the potential for problems is always there, but it's hard to be critical for trying to minimize costs."
Other financial institutions are following a similar course, adding staff in cities with lower costs. For example, Goldman Sachs (NYSE:GS) has increased its headcount in both Bangalore and Salt Lake City. As to Chief Executive Officer Lloyd Blankfein said in November, workers in those cities have doubled since 2007 and now account for 22 percent of all employees.
Barclays (NYSE:BCS) announced Friday that it will move 4,000 more jobs abroad and to lower cost locations by 2015 in order to save as much as 250 million pounds, or about $379 million.
Bank of America's LandSafe has more than 2,000 associates in the U.S., according to its website, that appraise new home loans and conduct valuations on the bank's portfolio of delinquent home loans, of which the company had 667,000 as of March 31. In February, the bank cut approximately 5 percent of LandSafe employees because with fewer overdue loans, less staff was needed. Licensed reviewers, who were included in the reduction, are not cheap employees; they can earn more than $100,000 a year.
"The overall consideration isn't necessarily cost, although cost can be an element," Bank of America spokesman Terry Francisco said of the job cuts. "What we're looking for is if there are patterns in certain areas where it looks like the reviews aren't necessarily needed anymore."
Some experts warn that relying heavily on checklists increases the odds of defective reports going undetected. In India, the checklist covers 17 items, including whether the appraiser remembered to sign the report and include photographs of rooms, according to the copy obtained by Bloomberg.
"Experienced, licensed appraisers know the shortcuts people take, so those reviewers can be invaluable," appraiser Karen Mann told the publication. "With the checkboxes, they're looking for things that don't really have anything to do with values." She testified for the  Financial Crisis Inquiry Commission's 2011 report on the causes of the housing bubble and subsequent crisis.
Bank of America has its eye on building its share of the mortgage market up to pre-recession levels. In 2008, the company made $315 billion home loans, about 20 percent of the total number of mortgages made in the U.S., but by 2012, that number had shrunk to $78.7 billion, or about 4 percent. This volume placed the bank forth, behind the United States' largest home loan lender, Wells Fargo (NYSE:WFC), which made one in three mortgages last year.
"We've been building that back up, and expect to be in the 5 percent area as we exit the second quarter," Chief Financial Officer Bruce Thompson told analysts earlier this month. But it will be difficult; lenders are under pressure to reduce costs because the demand for refinancings, the largest source of volume for lenders has fallen due to rising mortgage rates.
Follow Meghan on Twitter @MFoley_WSCS