BofA Looks For Branch Buyers, Pfizer's Early Spinoff of Zoetis, and 2 More Hot Stocks
Bank of America (NYSE:BAC): Bank of America is gearing up to sell off about 40 branches in New York and Pennsylvania, according to sources. The locations in question hold about $1 billion in deposits, and could fetch the company $30 to $40 million. The bank has been cutting peripheral markets and locations in efforts to trim costs, and focus more on urban centers and populous regions.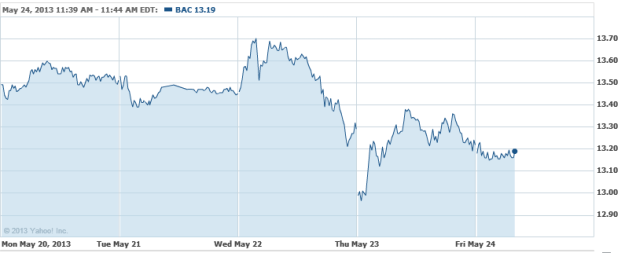 Pfizer (NYSE:PFE): MKM Partners has lifted their price target on the drug giant, from $28 to $29, as an earlier-than-expected spinoff of Zoetis (ZTS) urged to firm to cut its EPS forecasts but lift its estimates for 2014-2017. The firm retains a Hold rating on the shares, since the stock is trading just over what it believes to be a fair value.

ExxonMobil (NYSE:XOM): Raymond James sees Exxon's exclusive negotiations with InterOil (NYSE:IOC) as being a "blue chip stamp of approval," but "the market's enthusiasm will be tempered by the fact that a deal has yet to be finalized." Exxon would be signing on to help develop the Elk and Antelope gas fields that InterOil owns in Papua New Guinea. Financial details, including monetary yield form the site, have yet to be determined.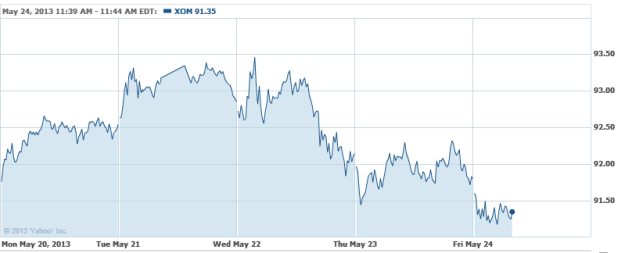 Don't Miss: Why Did the U.K. Slap JPMorgan With a Fine?