BofA Settles With NCUA and 3 Dow Movers To Follow Today
The Boeing Company (NYSE:BA): Current price $85.07
According to Reuters, All Nippon Airways, which is Boeing's biggest customer for the grounded 787 Dreamliner, will put its pilots through training so as to resume flights in June, say sources, after Boeing completed more than half of its tests to get its new battery system certified.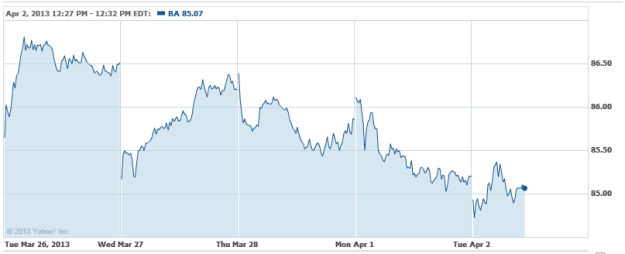 Bank of America Corporation (NYSE:BAC): Current price $12.18
The National Credit Union Administration has reached a resolution with Bank of America and certain of its subsidiaries for $165 million for losses connected with purchases of residential mortgage-backed securities by failed corporate credit unions. This settlement with Bank of America is subsequent to three similar agreements with Citigroup (NYSE:C), Deutsche Bank (NYSE:DB) and HSBC Holdings (NYSE:HBC) which total $170.7 million, according to the Administration, which added that BofA did not admit fault as part of the settlement.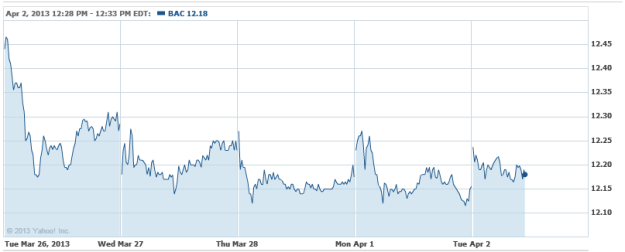 The Walt Disney Company (NYSE:DIS): Current price $57.26
On Monday, a federal appeals court turned away a request by TV networks to shut down Aereo, which delivers the networks' broadcasts over the Internet, said The Hill, which also reported that litigation between the networks and Aereo should continue as the service expands to new cities, however.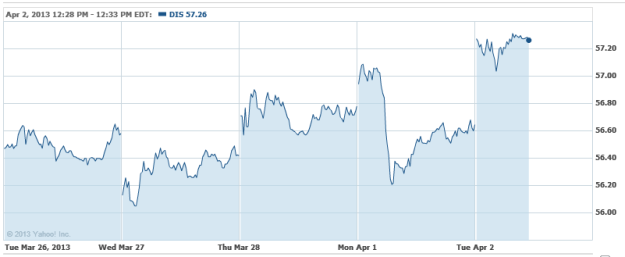 General Electric Company (NYSE:GE): Current price $23.35
Synthesis Energy (NASDAQ:SYMX) and GE's subsidiary GE Packaged Power will jointly evaluate and market a small scale power generation unit combining SES' gasification tech with GE's aeroderivative gas turbines. This application marketing accord will concentrate upon regions of the world where conversion of non-conventional feedstock sources like lignite and coal wastes into synthesis gas fuel via SES' tech could be advantaged over conventional gas turbine fuel sources such as natural gas and fuel oil.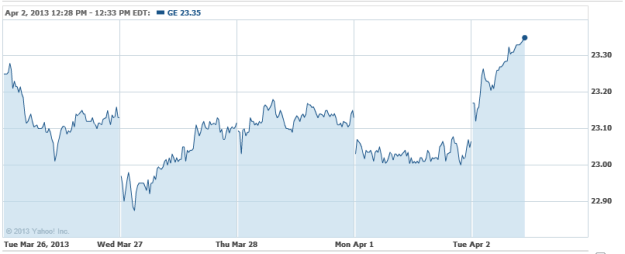 Don't Miss: Did The Bailout Of Cyprus Change The Tone Of The European Crisis?