BofA Speculators Keep Bullish Outlook and 3 Heavily Traded Shares Demanding Attention
Alcatel-Lucent (NYSE:ALU): Current price $1.66
The firm has tripled the broadband network capacity and speeds for the biggest cable TV operator in Russia, National Cable Networks, which is part of the OJSC Rostelecom group. This enhanced network will support a quite noticeable jump in video traffic, stemming from surveillance cameras being installed across Moscow.

Research In Motion Limited (NASDAQ:RIMM): Current price $12.97
RIM Europe's Stephen Bates refused to respond to a question by a BBC Radio-5 interviewer in regards to what his firm had learned from Apple's (NASDAQ:AAPL) iPhone experience, according to Business Insider.
Bank of America Corporation (NYSE:BAC): Current price $11.27
Speculators in BofA shares remain bullish and have extended their long calls to a later series, as two large blocks of the February 12th calls traded at the bid price Thursday morning while two other blocks of the March 12th call traded at the ask price. In sum, nearly 19,000 of the front-month positions exchanged for $0.05 each and 10,000 of the March calls traded for $0.21 each.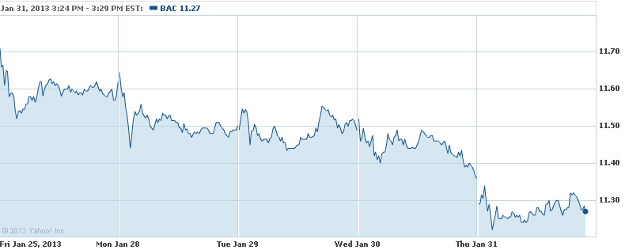 Xerox Corporation (NYSE:XRX): Current price $8.07
Shares were reaffirmed at Zacks at Neutral and have a price target of $8.75.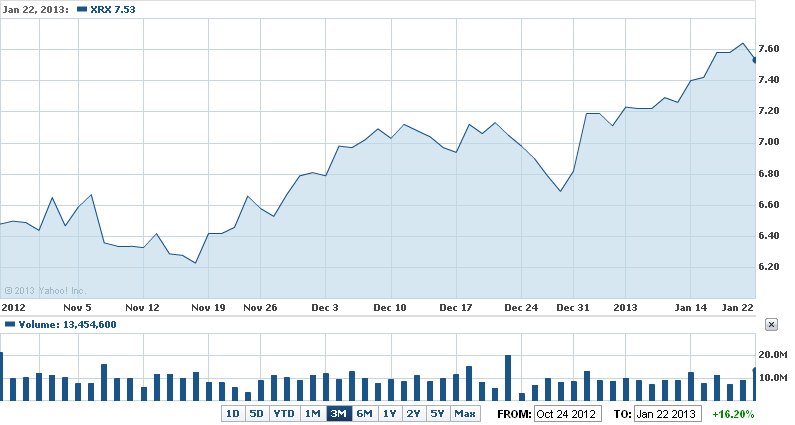 Investing Insights: How High Will Blackstone Soar?